Straight To The Source has become synonymous with connecting Australia's best primary and artisan producers with chefs, industry, food makers and creators through their hugely popular behind-the-scenes regional food tours and workshops.
Since starting out in 2012 we have established an unparalleled reputation for creating and delivering unique hands-on experiences, taking people to the provenance of Australia's finest ingredients and diverse growing regions to meet the producers, and building a community of like-minded people who care deeply about the provenance and quality of their food.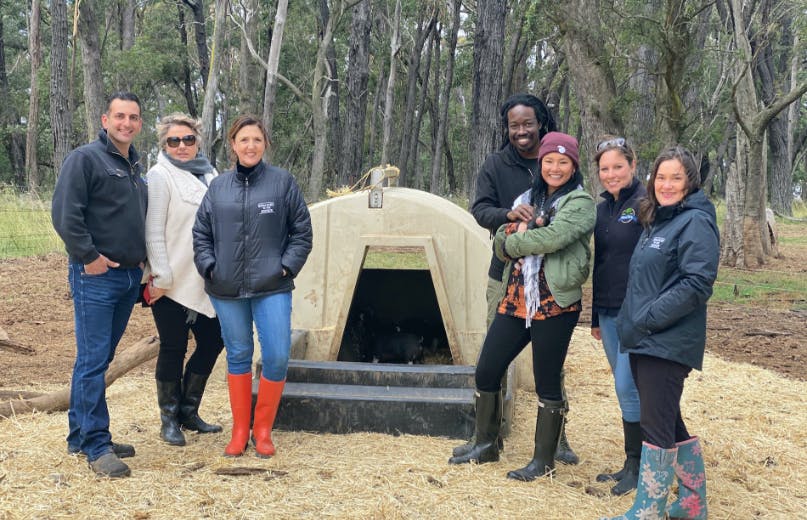 During 2020 we adapted to COVID safe storytelling with a digital format like the Momofuku Seiobo tour you can read about below. We're currently working on our 2021 schedule so check back in the new year for updates.
Momofuku Seiobo goes Straight To The Source of NSW's Southern Highlands
In June 2020, in collaboration with PorkStar, we took Momofuku Seiobo's Executive Chef, Paul Carmichael and General Manager Kylie Javier Ashton, to explore NSW's Southern Highlands and Tablelands, meet producers and learn about growing top quality Australian pork and black Perigord truffles. Back at their restaurant, Paul & Kylie took inspiration from the people they met to create a stunning winter dish and beverage match to reflect the provenance of the ingredients - Chuletas Can Can with a 'Straight To The Source' Sangria.
Check out our YouTube channel to watch the full video of Paul & Kylie's experience where they create Chuletas Can Can and Sangria inspired by the source.
Subscribe to our tribe
If you're a hospitality professional or foodie, sign-up now and be the first to discover the finest ingredients, food and drinks Australia and New Zealand have to offer.