Thought Leaders and Food Experts
Leaders in their field, founders Tawnya Bahr and Lucy Allon offer a breadth of knowledge and a deep understanding of Australia and New Zealand's foodservice and gastronomic landscape that is unrivalled.
Applying their collective, award-winning experience as chef, restaurateur, and educators, as well as accomplished project managers, Lucy and Tawnya are well-versed in the realities, practicalities and nuances at all stages of the supply chain from product development, strategy, procurement, preparation to front of house service.
With such experience and talent plus strong community ties come abundant opportunities.  Tawnya, Lucy and their team make it their business to harness and share their unique skill set and dynamic advantage.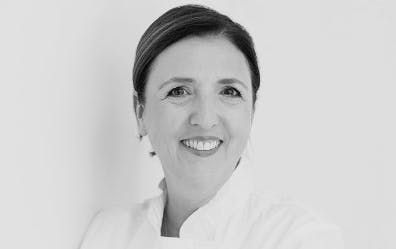 Tawnya Bahr
Tawnya Bahr is a leading food expert, executive chef and founding partner of Straight To The Source.
She uses her 23 years of foodservice experience to educate and share her knowledge of the local and global food landscape.
Tawnya's innate passion for food and cooking extends beyond the kitchen, through to production and agriculture. As an advocate for Australian producers she has championed them through her food consultancy, seasonal farmers' market tours and dedicated professional development food tours for many years.
With multiple recognitions for her commitment to the food industry, Tawnya wears many hats including a Le Cordon Bleu trained chef, culinary judge, restaurant reviewer, mentor for Women in Hospitality and committee member of the Australian Culinary Federation.
Tawnya was awarded 2018 Culinary Advocate of the Year (Gault&Millau) and TAFE NSW 2017 Excellence for Innovation & Entrepreneurship. She is also an active participant on foodservice industry panels and MC for food events.
Driven by her passion for the people behind the scenes in food and culinary innovation, and a constant desire to support a thriving food industry, Tawnya is a well-respected industry advisor with a vast network across multiple sectors.
0416 269 142
tbahr@straighttothesource.com.au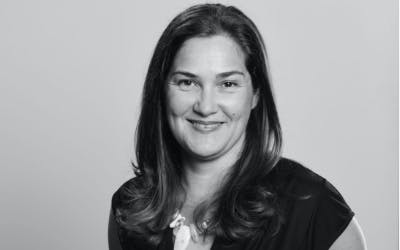 Lucy Allon
With over 20 years' front-of-house and project management experience in the hospitality and food industry, Lucy brings a wealth of knowledge to her role as a partner in Straight To The Source.
Career highlights include owning and managing 3 award-winning restaurants in Sydney, Australia; being invited to present a dinner at the prestigious James Beard Foundation in New York; and, co-founding Appetite for Excellence in 2005, a highly regarded national restaurant industry awards program for outstanding young Australian chefs, waiters and restaurateurs.
As Project Manager of the delicious. Produce Awards, Lucy works with Australia's leading chefs and restaurateurs such as Maggie Beer, Matt Moran, Alla Wolf-Tasker, Neil Perry, Peter Gilmore and Kylie Kwong to unearth and celebrate Australia's finest producers and produce.
She also regularly participates in globally recognised Australian food events as a panellist, MC and host of topical food-related panel discussions with renowned food industry legends such as Marco Pierre White, Rick Stein, Andrea Petrini, Josh Niland, Danielle Alvarez and Dan Hunter, to name a few.
Lucy is an advocate for hospitality as a sustainable career choice; for young industry professionals; and, for primary & artisan food & drink producers. She brings an industry insider's knowledge and contacts to the projects she is involved with.
0419 299 862
lucy@straighttothesource.com.au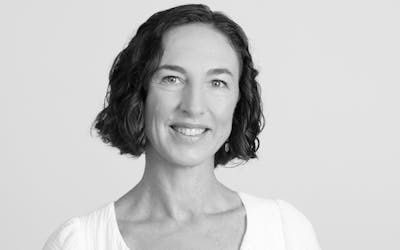 Amy Colli
Amy Colli is an advocate for local food and agritourism. In a career that spans food, wine, events, education and agritourism Amy has a particular passion for industry development and connectivity in regional areas. 
Completing a Master of Gastronomic Tourism in 2019 and previously a Bachelor of Business in Tourism, Amy is a critical thinker when it comes to evaluating evidence-based projects in a dynamic, modern-day environment.
Amy's interest in regenerative farming and the celebration of locally-produced artisan products and fresh produce has led to a love of agritourism. She has extensive experience in supporting farmers to find opportunities to diversify over and above primary production. 
Previously the Industry Development Manager for Destination Tweed, Amy developed the biannual Tweed Artisan Food Weekend, organised industry networking events, chefs tours and regional engagement projects; this work was a contributing factor to the Tweed region being recognised as an 'Outstanding Region' in delicious. Produce Awards.
Amy's passion for regional development is also reflected in her role as Regional Liaison for Sourdough Business Women (SBW) where she supports the growth of business women's networks in the region.
Amy volunteers time on both the Executive and Events Committees for Northern Rivers Food and also played a role in organising the 22nd Symposium of Australian Gastronomy.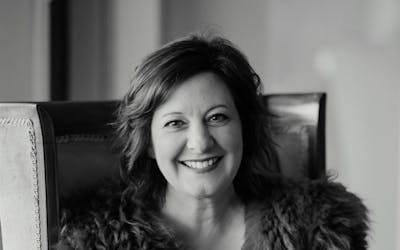 Diana Williams
Diana Williams has worked in the media, tourism and restaurant industries for over 20 years, successfully delivering commercial outcomes and PR opportunities for businesses.
With a passion for creating communication and brand strategies, Diana brings enthusiasm and experience in developing teams who understand the value of products and people.
She is currently working with Straight To The Source in the Riverina, NSW as General Manager of the Whitton Malt House where they are responsible for all commercial and marketing areas of the business.
Prior to her current role, Diana project managed a $3 million restaurant build, then successfully launched and received national industry awards for the regional dining destination. She has managed events, worked in TV, the AFL, and private enterprise, and therefore has an extensive skill and contact base.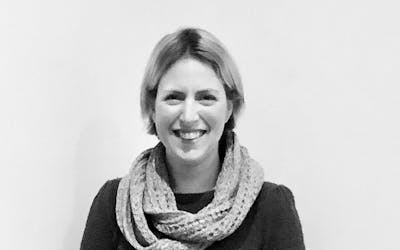 Josette Frost
Josette Frost has spent more than 20 years passionately immersed in many areas of the food and hospitality industry.
A highlight of her career was as Personal Assistant to cookbook publishing icon Julie Gibbs at Penguin Books.
Other achievements include time spent as NSW sales manager for Phillippa's Bakery; freelance work with Australia Gourmet Traveller Magazine; and, Business Development for Pepe Saya Butter.
Josette was recently appointed to a teaching role with Monash University following her completion of her Certificate IV in Training & Assessment. 
Josette has worked for Straight to The Source in various roles over the past 5 years and continues to work with us on a number of projects as part of our team. 
Elena Duggan
Elena Duggan was the 2016 winner of MasterChef Australia. Her skill in the kitchen and passion for sustainability, waste reduction, homegrown food, support for local producers, eating seasonally and mindfully makes her a fabulous fit for the Straight To The Source team. 
Elena's down-to-earth, kind and approachable nature, mixed with her culinary abilities have earned her thousands of followers and an esteemed reputation. A background in photography, visual arts, psychology and education contributes to Elena's creative expression, making her uniquely positioned to be a leader for social change and work with our team to head up our social asset services.
She seeks to make positive relationships with food achievable and accessible for families everywhere. As a former teacher, she is also driven to use food as a vehicle for education and resilience in young people, as demonstrated by her involvement in several school programs.She is a proud champion of Indigenous Australian food and is a regular ambassador for organisations and brands that encompass her ethos. 
Anita Connors
Anita Connors is a Sydney-based food and hospitality journalist.
As the former editor of foodservice magazine and website, Connors helped launch and judge several awards programs for the hospitality sector, including the Women in Foodservice Awards.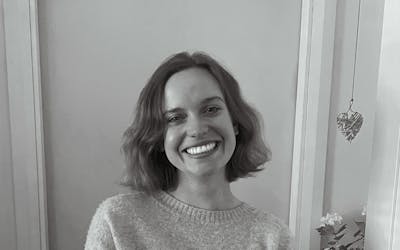 Lily O'Harte
With a degree in Digital Communication & Media from Macquarie University, Lily works with the Straight To The Source team across their social media and public relations, as well as assists with event project management.
Let's talk
Want to find out more about what we do and how we can help you?
Stay Up To Date
Sign up to receive our monthly newsletter with upcoming events, producer-in-focus, food news and so much more.