20 ideas for enjoying what's 'In The Bag' from MasterChef winner Elena Duggan
MasterChef winner Elena Duggan shares her top 20 ideas for ways to enjoy the artisan products you'll discover in the Straight To The Source Christmas 'In The Bag'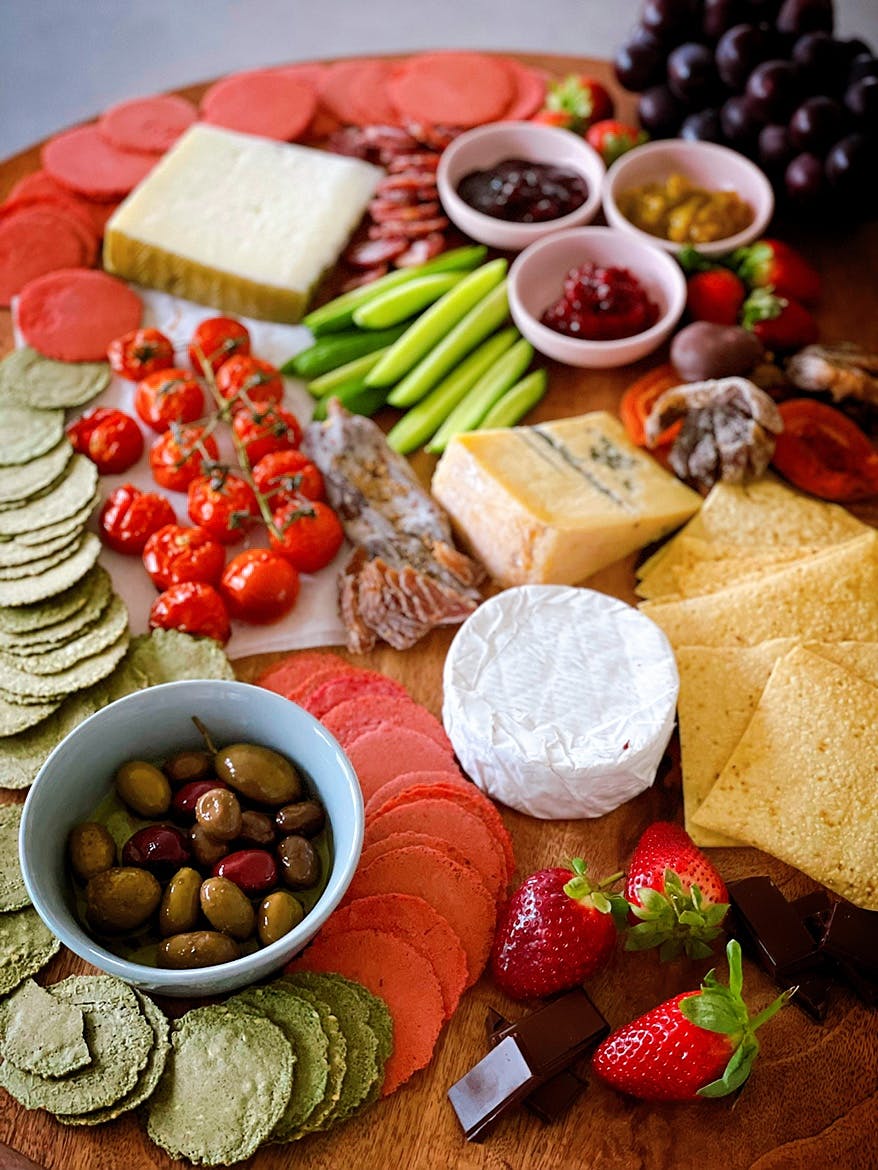 Pino's Dolce Vita Fine Foods classic handmade salami infused with Garlicious Grown black garlic and Moojepin Foods dried saltbush – perfect for snacking on slices, pairs beautifully with Mount Zero Olives, Singing Magpie Melange and your favourite Aussie cheese with a bit of bite.
Morella Grove Cranberry Cherry Jam – dolloped on turkey toasties, or your favourite cheddar.
ALTO Olives Robust EVOO – so much flavour, a really beautiful finish to salads and grilled meat and seafood, its depth and slight pepperiness adds a lovely depth to a simple orange and fennel salad.
Salumi Australia coriander & chilli coppiette – great for slowly chewing on your back deck watching the sun go down with a beer or cider in the other hand – and there are a plethora of non-alcoholic beverages trending this summer for those inclined to pair as well!
Singing Magpie Produce premium sun-dried Riverland fruit mélange with chocolate enrobed fig – it's hard not to just slowly snack on this plump sun-dried beauties exactly as they are, but their sweet chewiness can also be elevated against a salty dark blue cheese – it'll be hard to share the chocolate enrobed fig – it may not even make it far out of the bag…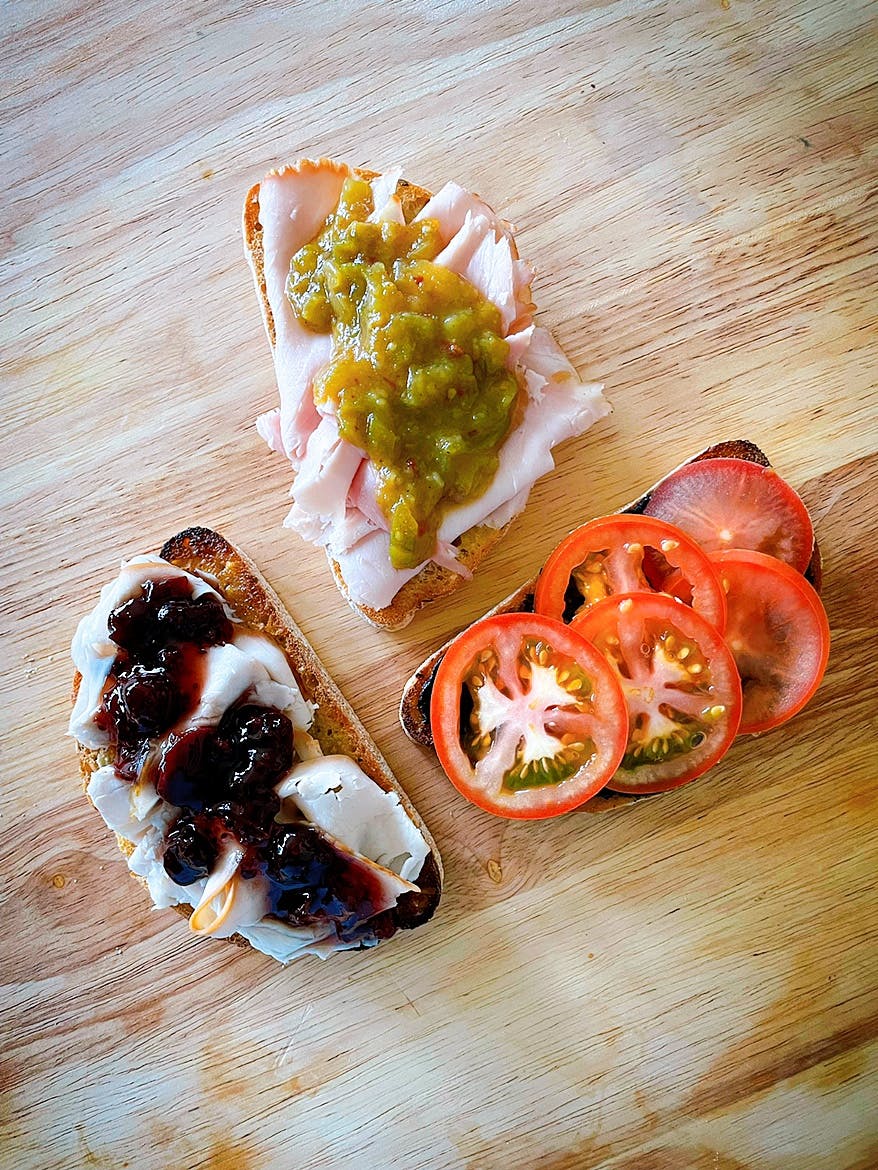 Pictured above: Toastie Toppers featuring Morella Grove Cranberry Jam, Women's Work Spicy Green Tomato Relish, and Black Betty Bam Umami Spread
Mount Zero Olives lemon & thyme marinated olives – I love lemon and thyme and these olives accompany a cool G&T really happily.
Mount Zero Olives rosemary & native pepper olives – the native pepper gives the gorgeous olives such a clean heat, these are gorgeous with some cherry tomatoes. A perfect picnic portion, too!
Brother Mountain Macadamias roasted salted nuts – I never thought of 'plump' as a way to describe macadamias, but these are just that, the fattest and most flavoursome macadamias I've tried, gorgeous for snacking straight out of their reusable packaging or sprinkle over a salad, or your favourite vanilla bean ice-cream – very moreish indeed.
Kennedy Farm Produce popcorn on the cob – you can eat as is hot, fresh and gorgeous nostalgia in a bag, but not quite as you know it – but if you feel like giving it a try, I also love a sprinkle of salt, freshly cracked black pepper and a half teaspoon of caster sugar – while it's hot, give it a shake about before eating!
Women's Work spicy green tomato relish – this sings and screams toastie at me, with one, two or three cheeses, spread inside before toasting or dip into it cold, this is hard not to eat in one sitting, some of my favourite flavours!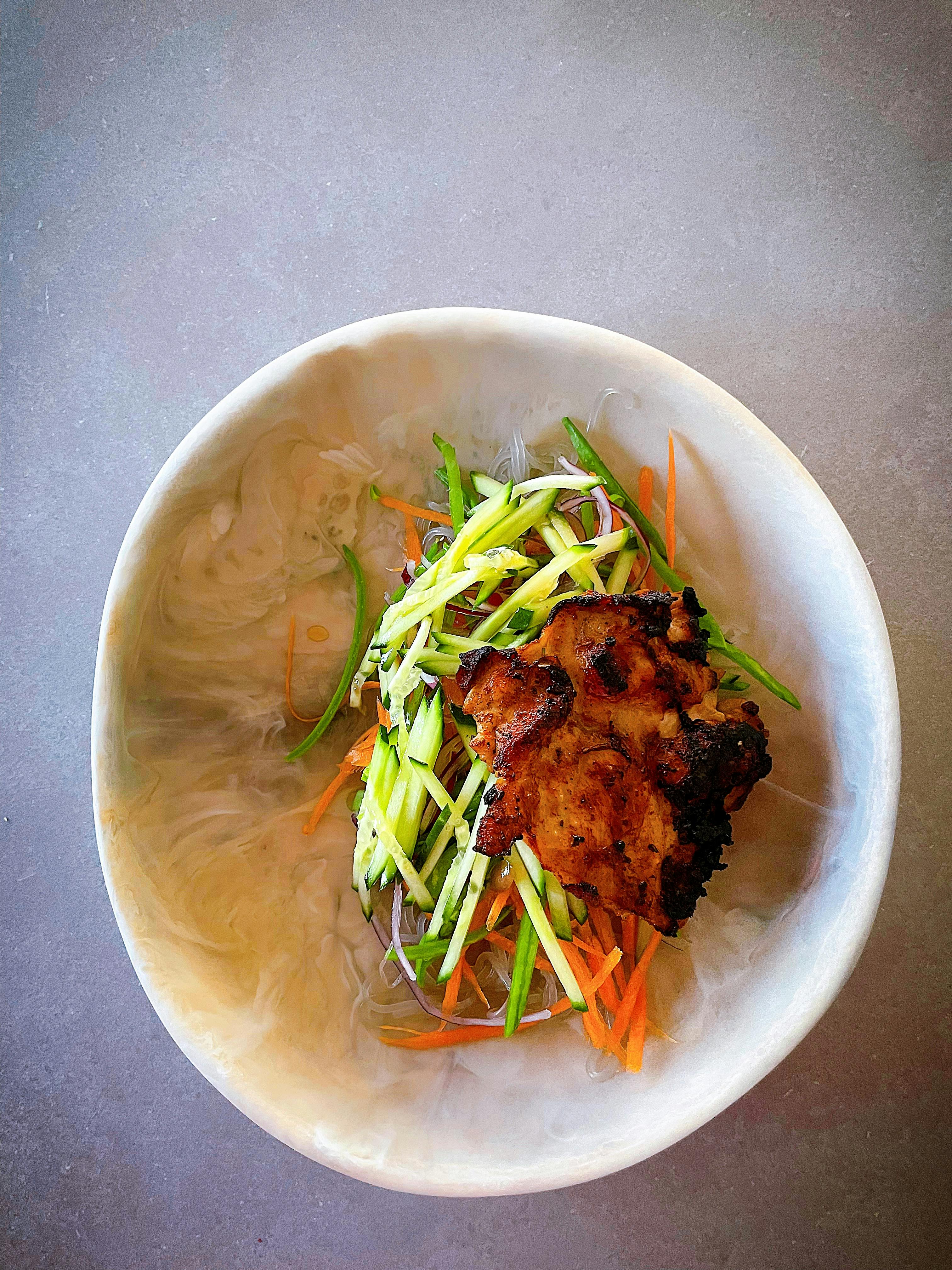 Pictured above: Simple Noodle Salad with Grilled Chicken with Uniquely Martin Boetz Soy Mirin Dressing
Gumnut Chocolates chocolate chip biscuits – the perfect pairing to these bickies, is on the couch, quietly curled up with some music, a book, or your favourite movie when everyone else is asleep – or, add them to your Christmas spread, a cheeky pre-dessert, dessert!
Latasha's Kitchen beetroot horseradish relish – I made some venison, bacon and mushroom pies with some readymade gluten-free puff pastry – it'd also complement roast beef, leftover lamb sandwiches, or dolloped alongside some ricotta and pine nuts over roast pumpkin wedges.
Perfect South Houjicha Australian grown green loose leaf tea – I recommend one cup daily, over ice if you're so inclined, to offer your insides a rest, a break, some gentleness during this season of abundant eating.
Solomons Gold mint organic artisan chocolate - works perfectly with strawberries, alternating a nibble of each - a simple, effective, and elegant after-dinner delight, for our summer evenings…
Solomons Gold cocoa nib organic artisan chocolate – small nibbles of this in-between Kennedy Farm Produce popcorn bites, is a very good time!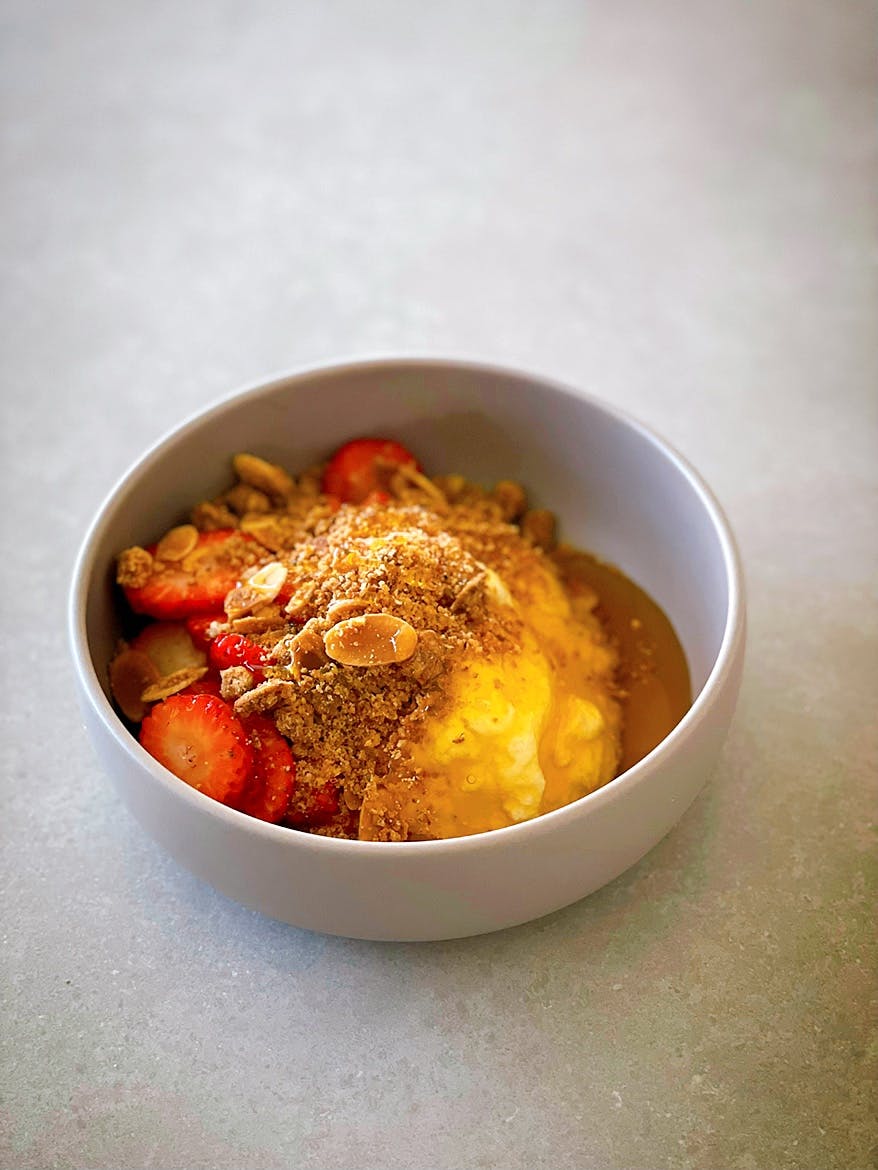 Pictured above: Herbie's Spices Fragrant Sweet Spice Crumble Crunch
Herbie's Spices "A Pinch of Christmas" fragrant sweet spice – I think most people would be hard-pressed not to have a dish or recipe in mind, maybe even reminiscent of their childhood, when smelling this fragrant pot of goodness, a sprinkle over porridge, a teaspoon in your coffee, on ice-cream or in your new favourite crumble recipe (image above, recipe here).
Black Betty Bam umami spread – ripe tomatoes love this spread as a base on hot toast – but loosened with a little lemon juice, it also makes for one complex and elegant salad dressing.
Food & Heart Co. golden corner goodness seedy snack bar – dietary requirements well catered for with this snack bar, but you can also portion it and add to a platter for two compliments dried or fresh fruit gorgeously.
Pundi Produce native dried river mint – one of my favourite products, perfect in hot or cold drinks, sprinkled into fresh pineapple and watermelon juice, used in salad dressings, this is so versatile and goes so far  – but as it says on the packet, a brief inhale does wonders for your peace of mind and deep breaths, of which we all will probably enjoy taking a few of after the last couple years.
Uniquely Martin Boetz sweet soy mirin dressing – as far as seafood goes, this is a perfect dressing or dipping sauce, and it also dresses a simple cold noodle salad splendidly.
For further inspiration, check out more of Elena's #InTheBag recipe ideas here:
To learn more about the producers above as well as discover many more Australian and New Zealand primary and artisan producers in our community head to the Straight To The Source directory: https://straighttothesource.com.au/directory
You might also be interested in: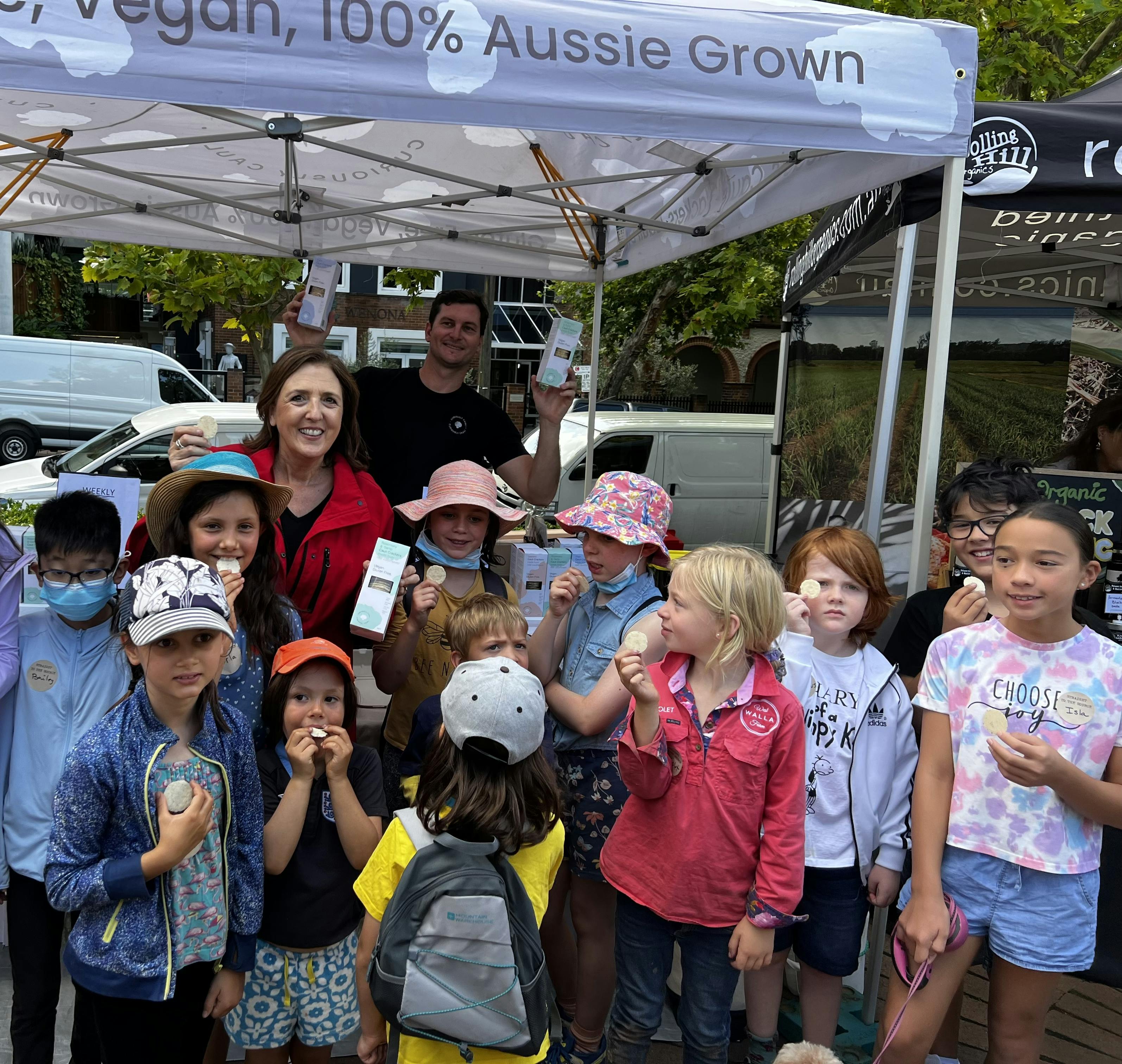 Junior Foodie Market Tour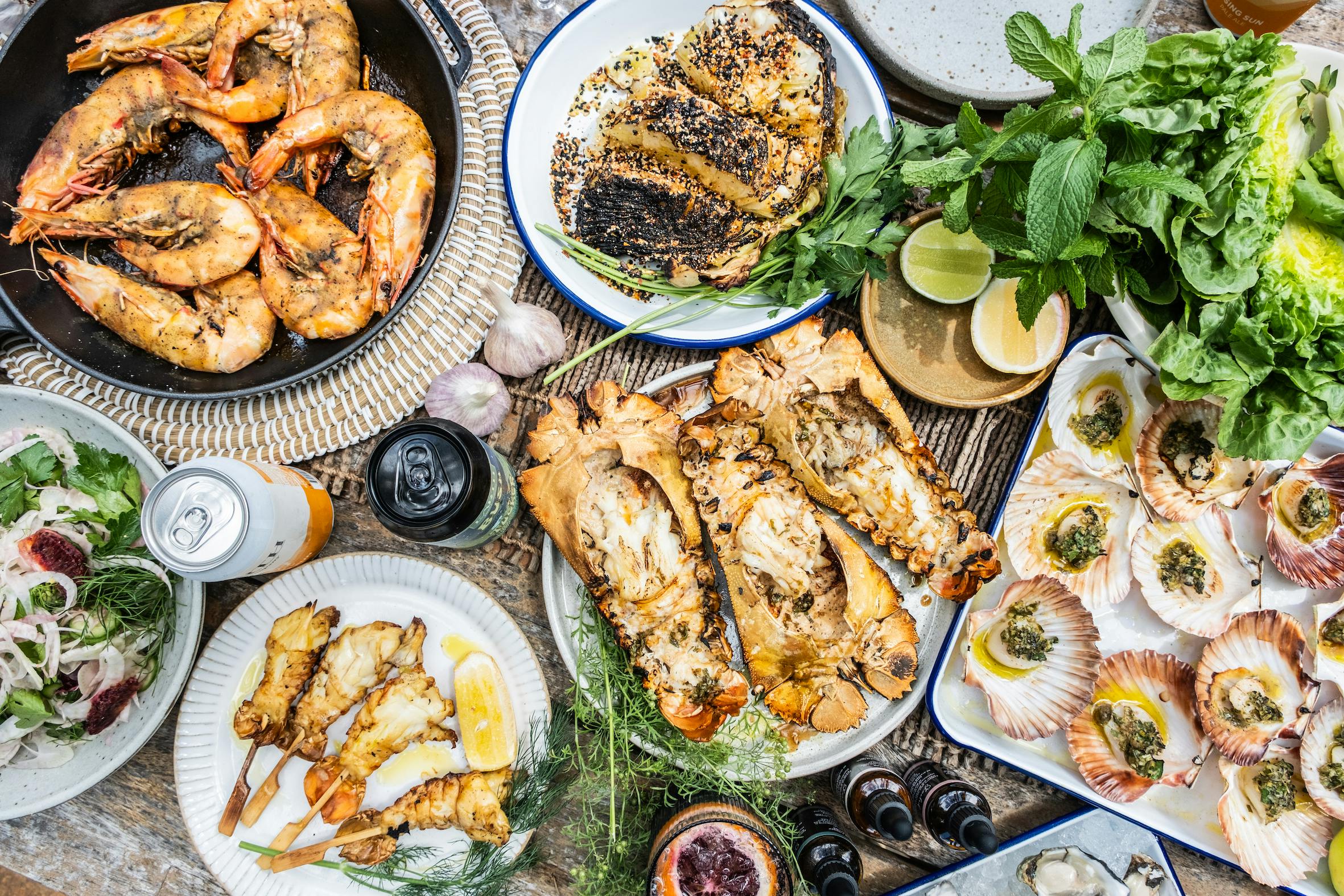 🌟🎄 Festive Gourmet Gift Guide & Holiday Inspiration 🎄🌟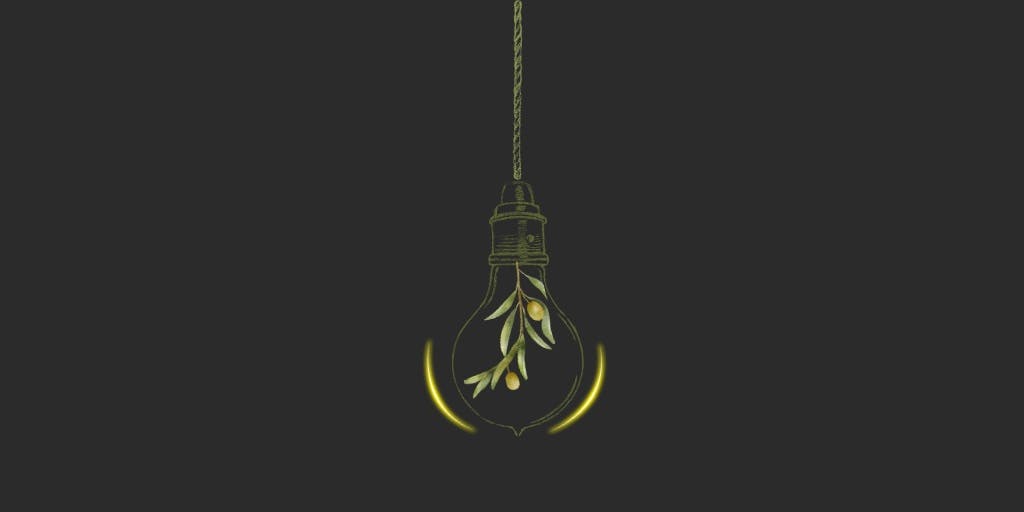 Building your resources toolkit
Stay Up To Date
Sign up to receive our monthly newsletter with upcoming events, producer-in-focus, food news and so much more.