Owl Farm
Owl Farm is an award winning regenerative mixed enterprise soil (and produce) farm nestled under the Budawangs east of Braidwood.
Owl Farm is nestled at the foot of the Budawang Ranges east of Braidwood. Sarah and David have a commitment to regenerative farming practices and want to be part of a better story for our planet.
Sarah and David are soil farmers with a philosophy that if their soil is healthy then so is their produce. Our goal is to increase our land's water holding capacity and soil microbiology - our most important livestock are earthworms. Owl Farm is managed with minimal tillage and a focus on organic and biodynamic principles. We essentially farm with a wheelbarrow and plant, weed, irrigate, harvest, grade and pack our produce by hand.
On the 46-hectare property they have a small herd of grass fed Angus and Hereford cattle and grow seasonal produce without chemicals on about one hectare. Their aim is to authentically grow food our grandparents would recognise. They grow nutrient dense produce by the kilo not the tonne to maintain quality.
In 2019 Owl Farm were NSW From the Earth winners in the delicious. Harvey Norman awards for their gourmet, heirloom potatoes.
Owl Farm grows early and mid season garlic (Monaro Purple, Printanor), several different potato varieties (including Burgundy Blush, Purple Congo, La Ratte), heirloom pumpkins (including red Kuri, Kurijan, Rouge Vif d'Etampes, Musque de Provence), over 15 cultivars of radicchio (including Castelfranco, di Lusia, Treviso, Rosa) and a wide variety of other vegetables from asparagus to zucchini. Our radicchio seeds are sourced from a boutique plant breeder near Venice, Italy.
Where to Buy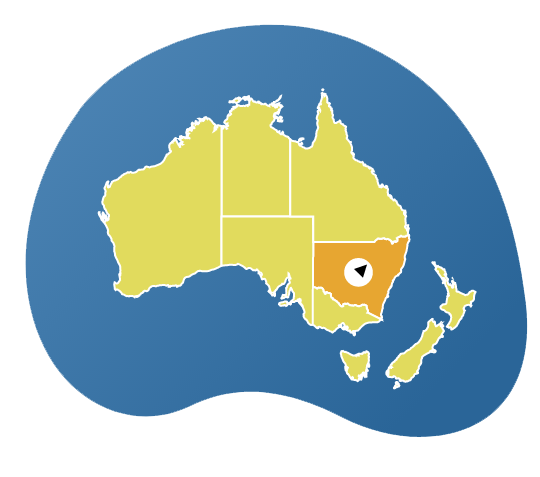 Capital Country, NSW
0410458708
www.owlfarmbraidwood.com.au
Instagram
Stay Up To Date
Sign up to receive our monthly newsletter with upcoming events, producer-in-focus, food news and so much more.