Brooklands Free Range Farms
Regenerative Rarebreeds Family Farm situated in Blampied on the rich Volcanic soils of the Central Highlands of Victoria near Daylesford.
Welcome to Brooklands Free Range Farms where we concentrate on our chemical free soil health which then translates to the health of our produce. We regeneratively farm over 280 acres breeding and rotational grazing Pastured Berkshire Pork and Grass Fed British White Beef which we sell direct through Farmers Markets and Restaurants, as well as local delivery. Our cattle and pigs munch away on our "salad bar" pastures which can consist of up to 15 different varieties of legumes, cereals, brassicas, vetch and flowers. Whilst the salad bar is growing its building healthy soils, keeping moisture and sequencing carbon. Our beef won a National Gold Medal in the delicious produce awards, and the Rare Breed British White Cattle, being one of the oldest breeds has a tenderness to be experienced. Whilst the Berkshire Pork is famous for its marbling. Our pigs are also fed whey from a local cheese maker and spent brewers grain daily. During autumn they feast Quinces and Acorns for a month which gives them a flavour like no other. As well as Pork & Beef cuts we have Nitrate Free Bacon & Ham, handmade Gluten/Preservative Free Sausages. You can find us at Daylesford, Trentham, Ballan, Creswick, Alphington & Carlton Farmers Markets and soon to open Farm Gate Store. Healthy Soils, Healthy Animals, Healthy Produce, Healthy You.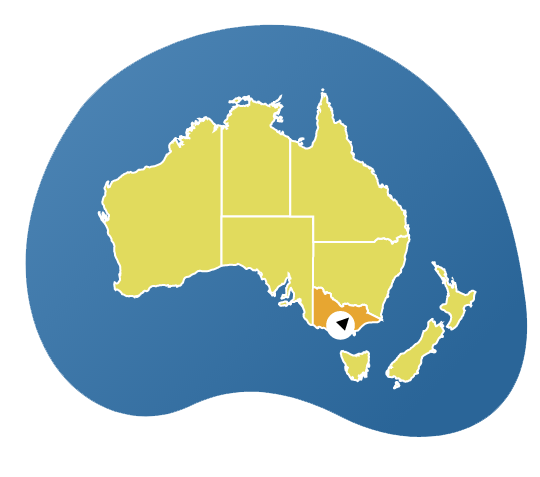 Central Highlands, VIC
0422748670
Facebook
Instagram
Related tags
Pastured pork,
grass fed beef,
regenerative,
regenerative farming,
regenerative agriculture,
salad bar grazing,
farm,
family farm,
award-winning,
chemical free,
produce awards,
bacon,
ham,
nitrate free,
pork,
beef,
berkshire pigs,
british white cattle,
blampied,
daylesford,
produce,
artisan,
farmers market,
csa,
sausages,
grazing,
wheyfeed,
acorn fed,
pigs,
cattle,
soil health,
free range,
paddock to plate,
planned grazing,
regenerative grazing,
health food,
australian pork,
porkstar,
delicious produce awards 2021
Stay Up To Date
Sign up to receive our monthly newsletter with upcoming events, producer-in-focus, food news and so much more.