Timboon Railway Shed Distillery
Located in South West Victoria, 15 minutes inland from the 12 Apostles, Head distiller Josh Walker and his team produce fine Single Malt Whisky.
Inspired by the local history, Josh Walker and his team produce fine single malt whiskies to make Timboon famous once again for its high-quality whisky. This distillery is a tribute to the amazing distilling history in the 1800's in the region.
In the 1890s, Tom Delaney was the most notorious distiller in the Timboon district. It's been noted that, at the peak of his illegal distilling career, he was producing 100 gallons of high-quality whisky each week. He labelled it 'Mountain Dew' and cheekily put the official Government stamp on it. Eventually the Government decided to wipe out the illegal trade and Detective Inspector Christie was put in charge of shutting it down. Christie disguised himself as a travelling tinker as part of his mission to catch out Delaney. The assignment came to a head with shots fired and the distillers escaping. For years, bottles of Mountain Dew continued to mysteriously emerge across the district and the locals' taste for a good single malt is still very much alive today.
The whisky made at Timboon Railway Shed Distillery is a single malt whisky, distilled in a pot still, using malted barley as the only grain ingredient. Josh's inspirations are the great single malts of Scotland, so it's only natural that his own whisky is made to the same time-honoured traditions.
Where to Buy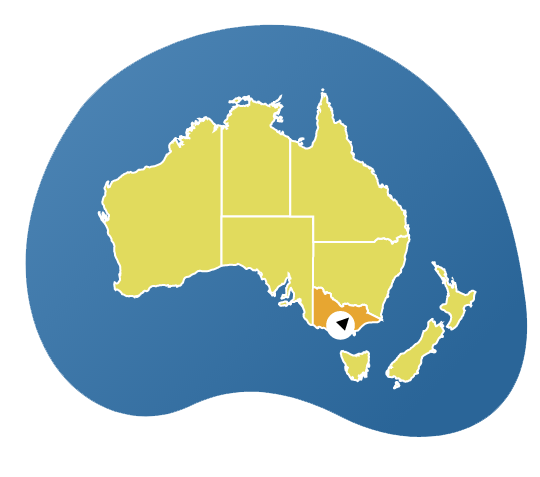 Great Ocean Road, VIC
www.timboondistillery.com.au
Facebook
Instagram
Related tags
Craft spirits,
spirits,
whisky,
single malt whisky,
distillery,
distiller,
family-owned,
independent,
small batch,
hand-crafted,
estate,
limited release
Stay Up To Date
Sign up to receive our monthly newsletter with upcoming events, producer-in-focus, food news and so much more.