The Prawn Store
The Prawn Store is a 100% South Australian family owned and operated business, selling premium Spencer Gulf King Prawns branded as 'Absolute Kings'.
The Prawn Store is operated from Port Lincoln in South Australia by the Tapley family, who have over 40 years experience in the fishing industry. Their passion to practice sustainable fishing methods and deliver quality produce to consumers is paramount for them and their business.
The Prawn Store is proud to be one of 39 Licence holders in The Spencer Gulf King Prawn Association, which has Marine Stewardship Certification.
The flavour and quality of the prawns sold by The Prawn Store is a reflection of the pristine, cold waters of the Spencer Gulf, as well as the fact they are wild caught and certified sustainable.
The family operated business sells directly to consumers through pop-up stores and farmers' markets, as well as wholesale distribution.
They sell cooked or uncooked products in various sizes and offer cooking instructions and complimentary recipe cards with each purchase.
Their Absolute Kings are snap frozen on the boat then carefully packaged in royal blue 1kg or 5kg boxes - ready to enjoy in the convenience of your home,or given as a gift.
The Prawn Store has been operating since March 2020 and has been named as a Finalist in the Premier's Food and Beverage Industry Awards.
Where to Buy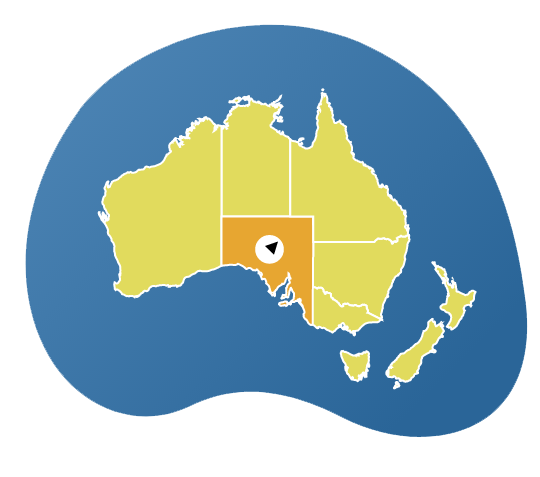 Eyre Peninsula, SA
0408 837 139
www.theprawnstore.com
Facebook
Instagram
Related tags
Family owned business,
family operated,
South Australian,
Port Lincoln based,
The Prawn Store,
Absolute Kings,
Premier's Food and Beverage Industry Award Finalist 2o2o,
premium quality,
MSC,
prawns,
seafood,
Spencer Gulf King Prawns,
Eyre Peninsula Seafood,
seafood frontier,
Port Lincoln prawns,
King Prawns
Stay Up To Date
Sign up to receive our monthly newsletter with upcoming events, producer-in-focus, food news and so much more.