Tathra Place Free Range
We grow all of our produce ethically in chemical and pharmaceutical free ecosystems.
A beautiful regenerative farm in Wombeyan Caves NSW, our regenerative program closely mimics Joel Salatin and his multi-species stacked system. The simple idea of viewing animals in nature and applying these principles in a commercial setting. We have achieved this by creating ecosystems with multiple species of animals, plants and insects choreographed with aggressive rotation and rest.
In our case cows (Blue Angus) offer a mowing service as well as fertiliser. Chickens (Bresse) follow cows eating fly larvae reducing pathogen problems as they spread out cow fertility as well as adding nitrogen-rich manure. Pigs (Wessex Saddleback and Tokyo X) to create disturbance where it's needed to eradicate weeds or weaken poor quality pasture.
Ducks (Peking x Aylesbury) are the main fertility with a beautiful moist fertiliser that soaked into the soil effectively. Quail (Japanese) although they are small are amazing ranging birds that are always hunting insects as well as adding huge amounts of manure on the pasture. Dogs (Maremma) none of this would work without our 9 beautiful Maremmas that protect everything with a predator-free zone.
Because the animals are essentially doing all the work we can operate with very small inputs whether it be electrical or petroleum energy, or feed inputs because the animals are supplementing so much of their diet with grass.
All this has been achieved in 5 years with no drenching, worming, B12, Immunizations, Antibiotics, pesticides, herbicides, or glyphosate.
Along with my wife and three boys, I would love to extend an invitation to anyone to come and see our operation to verify these methods.
HAPPY, HEALTHY, HEALING
HAPPY animals.
HEALTHY customers.
HEALING the earth.
Where to Buy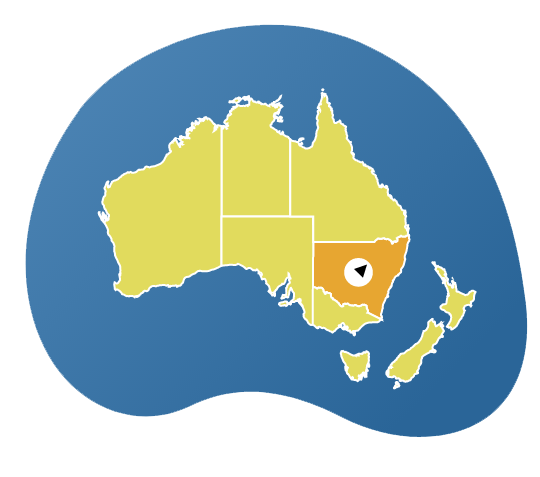 Blue Mountains, NSW
0413 877 656
www.tathraplacefreerange.com
Facebook
Instagram
Stay Up To Date
Sign up to receive our monthly newsletter with upcoming events, producer-in-focus, food news and so much more.