Schultz Family Farms
Schultz Family Farms provide a complete custom charcuterie and pork service from suckling to salumi pigs direct from our farm to you.
The Schultz Family Farm has been operating since 1894, with the fifth generation currently growing up on the property, learning and living the farming life. Husband & Wife Vaughn & Jade moved from full-time Brisbane jobs to raise a family in a closed loop traditional Australian farm in 2006.
Schultz Family Farms provide a complete pork service from suckling pig to salumi pigs. Direct wholesale from the farm on the Darling Downs to restaurants and customers in the Southeast Region and using Qantas Freight Nationally.
Our farm has always been passionate about ethical husbandry and believe animals deserve to be treated with appreciation and respect. Our animals have constant access to the outdoors; forest and seasonal pasture, to turn stones, dig in soil and wallow, to see the sky and express natural instincts.
We have always believed animals raised in a natural environment with freedom from stress and a quality diet is the key to flavour. Our pigs are fed a unique diet of grains grown personally, milled and mixed fresh onsite, combined with additional quality ingredients sourced locally and seasonally such as puffed cereal grains and quinoa.
We pride ourselves on our self sufficiency and sustainable use of land and water; growing and milling our own stockfeeds; respect for our animals and appreciating genetic diversity and heritage breeds with pedigree bloodlines from Australia's top studs including: Large White, Landrace, Berkshire, Wessex Saddleback, Duroc, Tamworth.
Our farm supplies many top restaurants and Chefs in Brisbane and the Sunshine Coast and has worked diligently and closely with them to now specialize in award winning, high quality presentation whole Suckling Pig.
We were awarded State Winner in 2017, 2018, 2019 in the delicious. Produce Awards from the Paddock category. And awarded a National Gold in 2018.
Where to Buy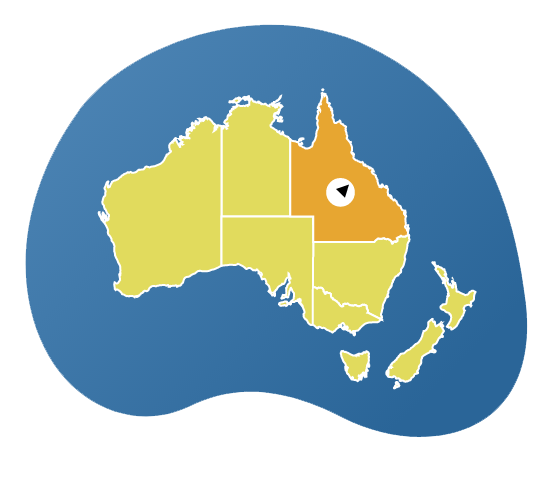 Southern Queensland Country, QLD
0427 734 473
www.schultzfamilyfarms.com.au/
Facebook
Instagram
Stay Up To Date
Sign up to receive our monthly newsletter with upcoming events, producer-in-focus, food news and so much more.