Provenir
Exceptional quality beef produced through highest welfare on-farm processing - An Australian first.
Provenir beef is truly unique and is the result of a vision shared by its founders, who include a chef, a farmer, and a vet.
It was their collective concern for animal welfare, and a passion to produce the highest quality meat with true provenance that led the founders of Provenir to launch an exciting new category of meat.
Their vision has been realised through the development of a mobile on-farm abattoir, enabling Provenir to eliminate stress to animals associated with live animal transport, and process cattle at the point of production, on the farm on which they are raised.
By processing on-farm Provenir capture the value, quality, and true provenance of the beef our farmers produce.
Provenir is the first and only commercially licensed mobile on-farm abattoir operating in Australia. Partnering with select farmers raising top quality, grass-fed cattle in Southern NSW, Provenir processes a range of breeds, including Hereford, Angus, and Speckled Park.
Animal stress can have a direct negative effect on meat quality – to the founders of Provenir the solution was obvious, eliminate live transport to abattoirs by bringing the abattoir to the farm.
The Provenir process is not only better for animal welfare it is better for meat quality too.
Just two months following the launch of Provenir our beef was awarded a Gold Medal and Best in Class at the prestigious 2019 Australian Food Awards in the Branded Beef category. Judged by a panel of industry experts the awards provide validation and confirmation of what the founders always believed to be true; that their unique on-farm process is not only good for animal welfare, it also produces exceptional, premium quality beef - juicy, tender and tasty!
More recently Provenir was the winner of the 2020 delicious. Produce Award for Outstanding Innovation, Sustainability, and Community, an award which perfectly reflects Provenir's vision to diversify the red meat industry with our innovative on-farm processing, to be environmentally conscious, and to support regenerative farming practices. Together, we are building a community of conscientious consumers and farmers who share a vision for the highest animal welfare practices and the celebration of true provenance.
Where to Buy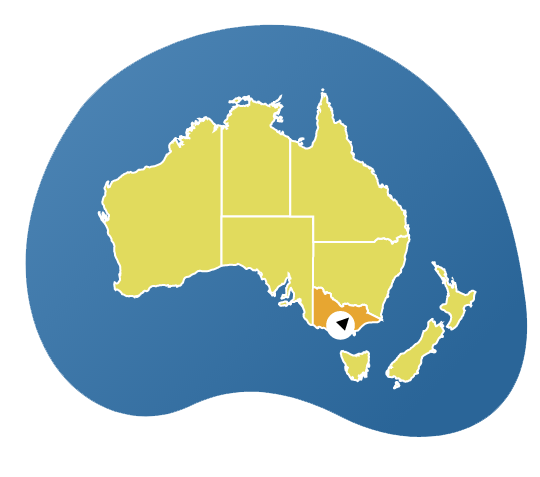 Geelong + the Bellarine, VIC
Sarah Butler, General Manager - Strategic Partnerships
0476 100 114
provenir.com.au
Facebook
Instagram
Stay Up To Date
Sign up to receive our monthly newsletter with upcoming events, producer-in-focus, food news and so much more.