Moonacres Farm
Located in the Southern Highlands of NSW, Moonacres Farm is committed to the ethical production of the best quality food from farm to table.
With their 140 acres of rich red basalt soil, in a beautiful location in the Southern Highlands of NSW, Phil and Lisa set about creating a farm to produce the best produce possible. And of course, that meant it would be organic.
"I had no idea what I was doing," says Phil. "I used to go to the Burrawang pub to ask for advice. There's nothing more exciting to a bunch of half-tanked guys than a bogged tractor."
Despite some trials and failures – like half a paddock of purple potatoes no one bought – Moonacres is now thriving, and supplies some of Sydney's and regional NSW's best restaurants (see below), and sells at a number of markets. Local customers can also get Moonacres produce delivered to their door (see below).
As well as producing the best tasting fruit and veggies sought by Sydney's top chefs, Phil runs Moonacres as a working example of the future of farming and is a fierce advocate for the protection of the land. "Our soil is disappearing. It's poisoned, trampled, filled with salt, drained of nutrients. The soil is like a balloon stretched to its thinnest – and that thin layer sustains everything. When it all blows away, what are we going to eat?"
Whenever you eat Moonacres produce, you can be confident that everything in the chain has been looked after and treated ethically – from the soil, to the truck driver who delivered it. And that's what makes Moonacres produce taste so good.
"Just taste an apple that's been looked after," says Phil. "That's all I want you to do."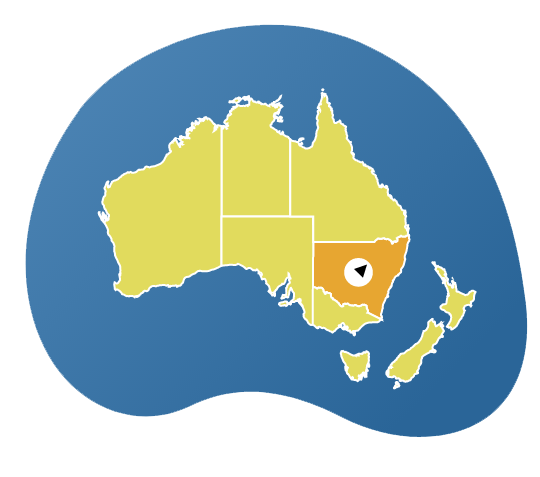 South Coast, NSW
moonacres.com.au/farm
Facebook
Instagram
Stay Up To Date
Sign up to receive our monthly newsletter with upcoming events, producer-in-focus, food news and so much more.