Meru Miso
Australia's premier producer of authentic Australian made Miso based in Launceston. We specialise in crafting the highest quality, flavoursome, certified organic Miso and Koji.
Meru Miso is Australia's premier producer of high quality Miso and crafts some of the highest quality Miso that you can find in Australia and the world. Their quality is recognised by Australia's best chefs with Meru Miso regularly appearing on the menus of Australia's best restaurants.
Ingredients
We believe that the raw ingredients used to make a product are key to the quality of the final product which is why we only use the best local produce sourced from Australian farmers. These include:
● Sea Salt from Ollson's Salt
● Biodynamic Rice from Mcconnel farms in Barham, NSW
● Biodynamic Soybeans from Slater Farms in Casino, NSW
● Organic Chickpeas from Mt Zero in The Grampians, VIC
The Process
Chris de Bono is the Miso Master at Meru Miso. He has a keen interest in fermentation and was drawn to Miso when he learnt about the complexity of flavours and intricacies involved in crafting Miso.
The Miso making process is steeped in history and demands patience. Once the koji, soybeans (or chickpeas) and salt have been mixed, they are pressed down in a fermenter and remain untouched for the duration of the fermentation. Everything up to this point needs to have been as good as it can be to avoid disappointment when it is opened in three months time.
How to use
Think outside of the Asian repertoire - Miso adds the savoury deliciousness that you get when you cook a mirepoix for hours - add to your mirepoix and taste the difference.
Where to Buy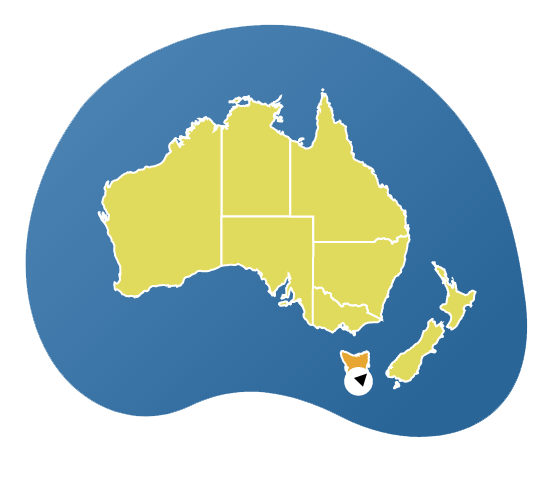 Launceston + the North, TAS
merumiso.com
Facebook
Instagram
Related tags
Meru Miso,
Miso,
Miso Paste,
Powdered Miso,
Koji,
Shio Koji,
Meru,
Award-winning,
Fermentation,
Fermented food,
Tasmania,
Umami,
Certified organic,
Vegan,
Delicious Produce Awards,
Australian,
Plant-based
Stay Up To Date
Sign up to receive our monthly newsletter with upcoming events, producer-in-focus, food news and so much more.