Karu Distillery
Karu Distillery is hidden away at the mouth of the Devil's Wilderness in NSW. The Distillery produces award-winning gin with aged spirits on the way.
Karu Distillery is set in the 'Devil's Wilderness' and brings a 'wild side' to distilling quality and contemporary gin. Distilling couple Ally and Nick Ayres have released their first two gin lines, 'Affinity' and 'Lightning', but continue to experiment with different gin techniques, and may even have some rum or whisky on the horizon.
Nick & Ally admit they may not be from a long line of distillers, but the line needs to start somewhere. With an impressive collection of medals under their belt already, Karu Distillery are sure to bring some more exciting spirits to the table in the craft Australian spirits scene.
Karu Distillery's inaugural gin – Affinity Gin – is juniper forward with a subtle hint of spice (think Christmas spice), semi-sweet citrus and floral nose leaving a naturally sweet warming finish with the help of Australian grown vanilla beans & almonds. Many of the botanicals that go into Karu's gin are foraged onsite or are sourced from the surrounding valley.
"Affinity Gin's mission statement was to provide established gin drinkers with something a little bit new and to encourage a new wave of non gin drinkers to start at least exploring the Australian gin genre." Australian Bartender
Karu Distillery are not afraid to experiment with flavours, botanicals and distilling techniques. Their spirits are produced by their two stills, affectionately named Ding and Calcifer, in a picturesque distillery set amongst the Australian bush. The distillery is open for visits (see website for opening weekends), and is truly worth the visit!
Where to Buy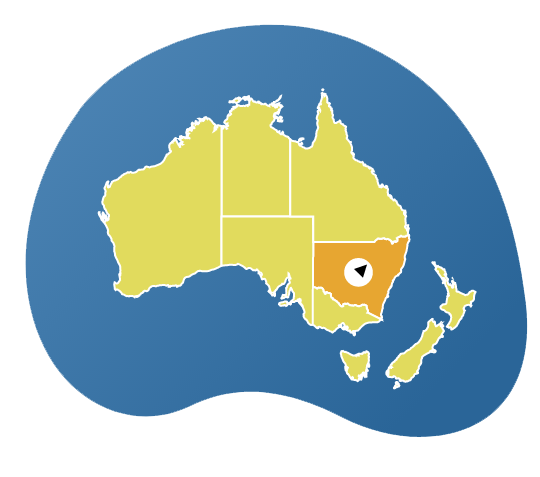 Sydney + Surrounds, NSW
karudistillery.com.au
Facebook
Instagram
Related tags
Award-winning,
independent,
gin,
distillery,
distiller,
cellar door,
barrel-aged,
hand-crafted,
small-batch,
craft spirits,
spirits,
locally sourced
Stay Up To Date
Sign up to receive our monthly newsletter with upcoming events, producer-in-focus, food news and so much more.