Imbue Distillery
Husband and wife team Mel & Mick Sheard produce gin and liqueur creations imbued with stories and memories.
Imbue Distillery brings you spirits rich with flavour and imbued with the story of founders Mel & Mick Sheard.
Mel & Mick share 30 year's experience in Melbourne's food industry from retail to wholesale, bakeries, catering & hatted restaurants. They're not afraid to play with flavours and push the boundaries to bring both new and nostalgic experiences to their fans.
Imbue distillery's inaugural gin - a smooth wheat-based spirit starring locally abundant, foraged botanicals from Melbourne's fringe suburbs. Suburban Gin is boldly spicy, with the unmistakable pine aroma of juniper and the nutty warmth of coriander. Sunflower seed oils carry the grassy fennel and ginger heat through a burst of lemon to a crisp finish.
"We make hand-crafted Australian spirits, imbued with a story, but the difference is us. We're not trying to flood the market with just another gin; instead we're using our products as a medium to convey our stories, our narratives of time, place and flavour and giving you an opportunity to draw on your own experiences from that." Mel Sheard
Imbue Distillery's 'The Journey' Gin has also proved to be a crowd favourite. The spirit is made with locally sourced apples and muntries – incorporating elements of Australia's diverse range of native botanicals.
Imbue Distillery's core gin range is accompanied by seasonal liqueur releases which are great for mixing unique and delightful cocktail creations.
Where to Buy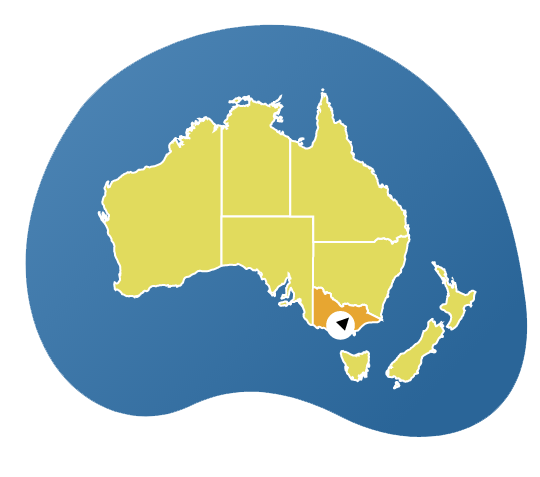 Melbourne + Melbourne East, VIC
www.imbuedistillery.com
Facebook
Instagram
Related tags
Family-owned,
hand made,
locally sourced,
native botanicals,
gin,
distiller,
distillery,
liqueur,
barrel-aged gin,
award-winning,
craft spirits,
spirits,
craft gin,
boutique
Stay Up To Date
Sign up to receive our monthly newsletter with upcoming events, producer-in-focus, food news and so much more.