Grassland Poultry
Situated in the foothills of the Central West Slopes and Plains of NSW, Grassland Poultry are proud of their slow-grown, pasture-raised and ethically produced chickens.
For the last 25 years, holistic practices have been the central focus of our business model. At Grassland Poultry it's all about the soil, one hundred percent groundcover and resting the environment. Our poultry enterprise is just one piece of the puzzle, that we use to help improve and maintain our beloved landscape. Through our years of experience with cattle, sheep and now poultry we believe that animal welfare and regenerative farming equals great taste.
Our award-winning table birds are slow-grown, pasture-raised, ethically produced and PROOF accredited. We use a specific breed, Heritage Sommerlad Chickens which have been developed from old heritage breeds for Australian conditions. They are grown without the use of medications or chemicals and are nutrition dense with a superior taste and texture. Our birds are free to roam 24 hours a day on pasture, with a free choice of feeds including foraged insects, plants and whole grains. This means we offer a greater nutritional value by stimulating the digestive system, helping to create their distinctive flavour. Having the birds on pasture helps connect with our regenerative approach to the landscape, we are all about minimal interference - the way nature intended.
Animal welfare is very important to us, it's why we bred, grow and process our birds all on the farm. Having our own purpose-built processing facility gives us total control of our product welfare and quality. The quality is determined by the way we process our birds with no chlorine baths and aging every bird by air chilling for at least 24 hours before packaging them. To improve animal welfare, we also breed all our own chicks and raise them for 10-14 weeks. Compared to other farmers who 'buy-in' meat chicks and out-source their processing, we are in control of the process from beginning to end.
We like to think we are creating the integral link in this industry between animal welfare/ health and regenerative landscapes, whilst also helping the general public to understand where and how their food is grown.
Where to Buy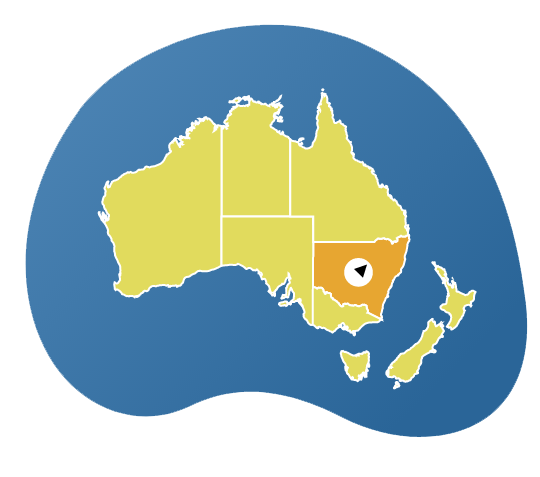 Central, NSW
0427 453 655
www.grasslandpoultry.com.au
Facebook
Instagram
Related tags
Pasture raised,
regenerative agriculture,
award-winning,
delicious produce awards,
know your farmer,
know your produce,
pasture raised chicken,
Heritage Sommerlad Chicken,
farming with integrity,
ethically produced,
sustainable farming,
regenerative farming,
rotational grazing,
farming with nature,
the way nature intended,
regenerative journey,
pasture poultry,
paddock to plate,
whos your farmer,
thankful 4 farmers,
clean food,
great taste,
the way chicken used to taste,
free to roam,
PROOF Certified,
PROOF,
Central West Slopes,
NSW,
delicious produce awards 2021
Sign up and we'll serve you news, views and big ideas