Ganymede Truffles
A family owned and operated farm producing black perigord truffles with the help of media sensation Zazu the Trufflehound, in the Southern Tablelands of NSW.
Ganymede Truffles is an organically run truffle farm located two hours from Sydney and 90 minutes from Canberra in the Southern Tablelands of New South Wales. The soil is rocky/well draining and the climate oscillates between cold and frosty in winter and very hot in summer. Serendipitously all this coalesces to produce near perfect conditions for the Périgord truffle.
Our farm is flanked by the Cookbundoon Ranges to the west and backs onto the Tarlo River National Park. We're passionate about the habitat and wildlife and have planted native bird corridors throughout. We're deeply interested in land management, soil health and erosion control.
In 2009 we commenced the soil preparation and in 2010 we planted our first truffière, following with a second in 2012. We now have 900 oaks and hazelnut trees planted on 2.5 hectares. Our second truffière features a picturesque sandstone farmhouse ruin, sympathetically restored, which has hosted many a neighbourhood wedding as well as our truffle lunches.
We pride ourselves on our approachability, our absolute commitment to truffle grading and on supplying only our best and freshest truffles to cooks and chefs alike. All care is taken to get our freshly harvested truffles to your table as quickly as possible without comprising our commitment to hygiene and careful handling.
As well as our truffles, we offer entertainingly educative truffle hunts to guests with truffle and truffle dog-facts, production and provenance. And thanks to our mostly friendly bees, we also offer truffle infused honey!
Where to Buy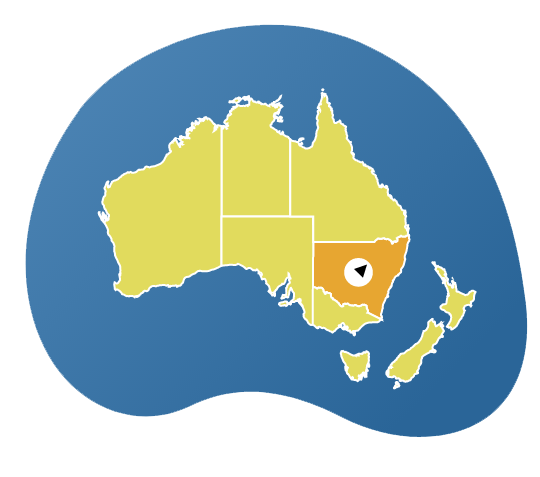 Capital Country, NSW
0408553488
www.ganymedetruffles.com.au
Facebook
Instagram
Related tags
black truffles,
truffles,
truffle dog,
truffle honey,
Straight to the Source,
Porkstars,
Sydney Morning Herald Good Food Guide,
Gourmet Traveller,
organic,
umami,
vegan,
Australian,
chef,
local farmer,
producer,
gourmet,
sustainably grown,
boutique grower,
family run,
family owned business
Sign up and we'll serve you news, views and big ideas