Fraser Isle Spanner Crab
Firm, succulent and super sweet, Fraser Isle Spanner Crabs are harvested in the pristine waters of the Sunshine Coast, Queensland.
Les and Lyn Apps are pioneers of the Queensland spanner crab fishery.
Starting out in the late '80s as a two-person operation they slowly built their business until by the early 2000s they had the largest spanner crab exporting business in the world. By 2007 Les and Lyn were ready to try new things so they sold up and moved on. They couldn't stay away for long though and a few years later they were back, this time launching Aussie Red Crab Pty Ltd and the Fraser Isle Spanner Crab brand.
Today Aussie Red Crab is a robust and vertically integrated production, owning and fishing the largest single percentage of the Queensland spanner crab quota, and encompassing several fishing vessels, an unloading wharf, live tank system and processing factory.
Aussie Red Crab maintains their supply of superior quality spanner crabs by ensuring that all aspects of the fishery are promoting excellence. The company philosophy is that everyone involved in the spanner crab fishery supply chain, from deckhand through to processing worker, are fairly rewarded for their work so that only the best quality crab is caught and sold under the Fraser Isle Spanner Crab brand.
Protecting and maintaining the marine environment surrounding the UNESCO World Heritage-listed Fraser Island is a top priority. The fishery was one of the first to be certified sustainable under the 1999 Biodiversity and Environment Protection Act and has since been recognised by environmental groups as having a zero by-catch and zero effect on the seafloor. By integrating sustainable business and environmental practices we are working to ensure that the world can enjoy the distinctive and delicious flavours of Fraser Isle Spanner Crab for many years to come.
THE PRODUCT
Spanner crab is truly delicious. It has a unique flavor – sweet and with a firm flesh – and is so versatile it should be a staple in every kitchen.
Perfect in an omelet, or with an Asian style broth, in homemade sushi, or stirred through pasta along with chilli and garlic. Check out recipe ideas on their website.
Fraser Isle Spanner Crab meat can be found in leading seafood retailers in eastern Australian states.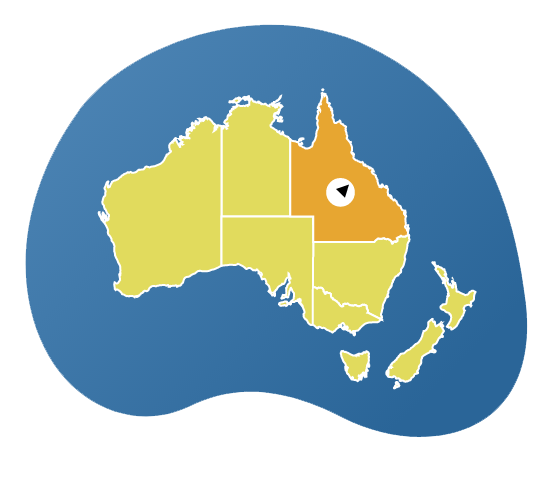 Fraser Coast, QLD
07 5478 4781
www.spannercrab.co
Facebook
Instagram
Stay Up To Date
Sign up to receive our monthly newsletter with upcoming events, producer-in-focus, food news and so much more.