Food I Am - Small Batch Produce
Drawing on premium Riverina produce, Food I Am has created a range of lip-smacking kitchen must-haves for fellow foodies to enjoy!
Food I Am Small Batch Produce is all about showing the beautiful Riverina food bowl (and our close neighbours) to the world!
Drawing on premium local produce, Food I Am has created a range of lip-smacking kitchen must-haves for fellow foodies to enjoy - no matter where you are around the nation! The product range is available online, along with corporate and gift hamper options.
Through Food I Am, Tania Sibrey has also achieved her dream of providing regional people with access to great food experiences while highlighting fantastic regional produce, opening her amazing purpose-built facility overlooking Wagga Wagga in April 2014.
Located on the highest elevated building site on the southern edge of Wagga Wagga, amid 100 acres of rolling hills, Food I Am is part cooking school and part wedding and business events venue, allowing visitors to either roll up their sleeves and learn from the best chefs in the country, or to sit back and relax while the expert team prepares a culinary delight.
Bringing many top chefs to the Riverina to share their knowledge and techniques, Tania has also established Food I Am as the perfect setting for corporate team building exercises and is helping people combine their passion for food and travel with gourmet food tours to countries like Italy, Morocco, India and Spain. She also hosts Food Tours for small groups visiting some of the Riverina's best producers, winemakers, food stores, restaurants and cafes.
Where to Buy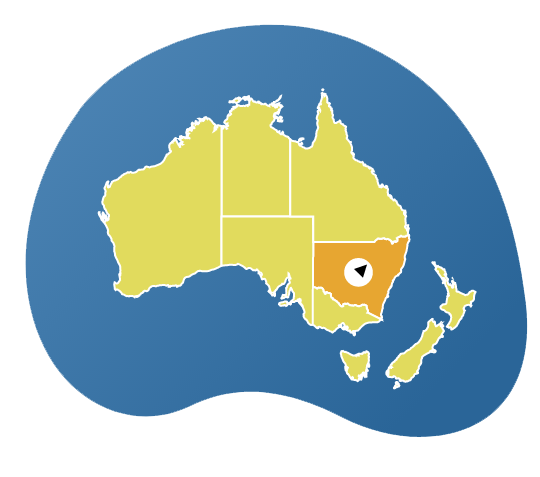 Riverina, NSW
+61439565653
shop.foodiam.com.au/
Facebook
Instagram
Related tags
foodiam,
small batch produce,
riverina,
cooking school,
gifthampers,
artisan products,
visit wagga destination nsw,
riverina,
riverina murray,
riverina food bowl,
wagga foodies,
wagga,
wagga wagga,
local produce,
buy regional,
small batch produce,
wagga eats,
made in wagga,
with love from wagga,
buy from the bush,
jam,
preserves,
relish,
prosecco,
bbq sauce,
dukkah,
tomato sauce,
marmalade,
whisky marmalade,
strawberries,
pickles,
balsamic dressing,
quince paste,
hot sauce,
worcestershire
Stay Up To Date
Sign up to receive our monthly newsletter with upcoming events, producer-in-focus, food news and so much more.