Saffron from Eladnelle Farm
Our Premium Grade 1 quality Saffron, was announced as a 2020 Gold Medallist in the 'Delicious. Harvey Norman Produce Awards'
Our Saffron was planted, grown, picked, processed and packaged (all by hand), in the pristine environment of the Upper Derwent Valley of Tasmania.
We (Jen and Lee) moved to Ellendale, Tasmania in September 2017 onto a 250-acre farm 75 kms North West from Hobart. Located in the beautiful Upper Derwent Valley region of Tasmania.
Previously from a suburb six kilometres from the centre of Melbourne's CBD. I (Jen) was one of the executive nursing team in a large tertiary health service, where had I worked for nearly 40 years. Lee was a senior manager for a major Telecommunications company, with the previous couple of decades spent as an officer in the Royal Australian Navy.
After establishing Eladnelle Farm in September 2017, the first harvest of Saffron was in April/May 2018. December 2018 a website and a social media presence was launched to market our Saffron; including the numerous ways Saffron can be used in both savoury and sweet recipes . The many medicinal benefits that Saffron is being found to deliver are highlighted too.
Sale of Eladnelle Saffron commenced in earnest as of January 2019, at Farm Gate Market in Hobart each Sunday. Being averse to using chemicals on our Saffron crop we are working towards organic status for our Saffron.
The saffron spice is the stigma of the flowers (the red filaments or style, that form the female reproductive parts) of the Crocus Sativus. As of our 2019 harvest; we are continuing the practice of only processing the actual Saffron section of the stigmas from the Crocus sativus flowers. What this means is that we only process the red part of the stigma - which is pure Saffron. The yellow/orange that you may find on some Saffron sold is called "floral waste content" it is part of the 'style' of the flower and has no culinary value at all. By using only pure saffron you will need a smaller amount of Eladnelle Saffron to achieve the results from other Saffron you may have previously used before.
We aim to constantly review our practices, so that we can ensure we only provide the best Saffron, as per our results from the laboratory testing of our Saffron in 2019; which was graded as Premium Grade 1 Quality Saffron, which is the highest grade of Saffron possible.
Where to Buy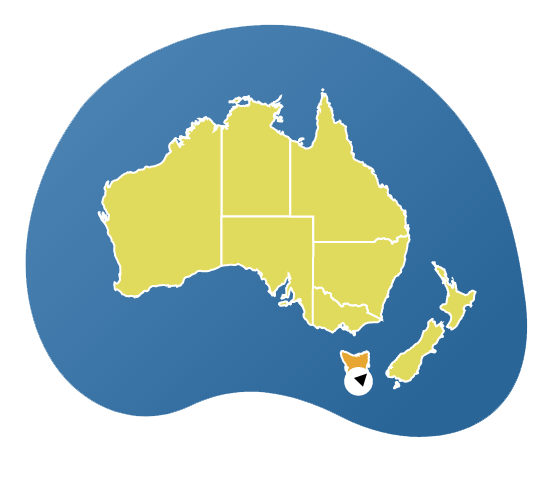 Hobart + the South, TAS
0361164005
www.eladnellefarm.com.au
Facebook
Instagram
Sign up and we'll serve you news, views and big ideas