EAT Truffle
EASTERN AUSTRALIA TABLELANDS
Home to Australia's fresh premium black truffles
Who we are
The NSW/ACT Truffle Marketing Co-operative Ltd, which manages and markets locally grown black truffles under the name of Eastern Australian Tablelands Truffle ("EAT Truffle"), was created by a group of small growers who wanted to bring the best quality truffles possible to the Australian market. This means when you're buying EAT Truffle produce, you're dealing with the growers direct – ensuring faster delivery of the best freshly harvested black truffles from the region.
Whilst the EAT Truffle name may be new, our experienced and dedicated truffle growers are not. You may have already met and bought fresh black truffles from some of our members who make up the EAT Truffle team. Collectively, we represent close to 100 years of truffle production and harvesting.
We are local growers
EAT Truffles are grown in the Eastern Tablelands of Australia, specifically from the rich soils of Central ranges to those in the southern highlands. This up-and-coming truffle-growing region enjoys a climate that closely matches the truffle production areas of Europe.
Our black truffles are fresh
When it comes to black truffles, fresh is best! The fresh black truffle (known as a Perigord truffle – after the famous Perigord truffle growing region in France – or also known as Tuber melanosporum) sold by EAT Truffle are free from pest damage and major defects.
Our delivery is fast and specialised
Eastern Australian Tablelands Truffle, like truffles the world over, has a post-harvesting shelf life of 14 to 21 days. They must be stored and transported in a particular and timely manner. Our practice is to have no more than 72 hours pass from harvesting to delivery, thus ensuring the optimal opportunity for you to indulge those taste buds.
An experience for chefs and diners
To chefs and diners alike, truffles are not an ingredient but rather an experience to be regarded with reverence from the point of selection, to the moment the dish reaches the dining table.
Somehow this highly aromatic, almost ugly flavour enhancer both contradicts and exceeds its looks.
Where can I buy an EAT Truffles?
We aim to deliver the truffles you want, when you need it.
To enquire about our pricing and the current black truffle grades available, please call us on 0497 783 053 or order online using the links below.
Where to Buy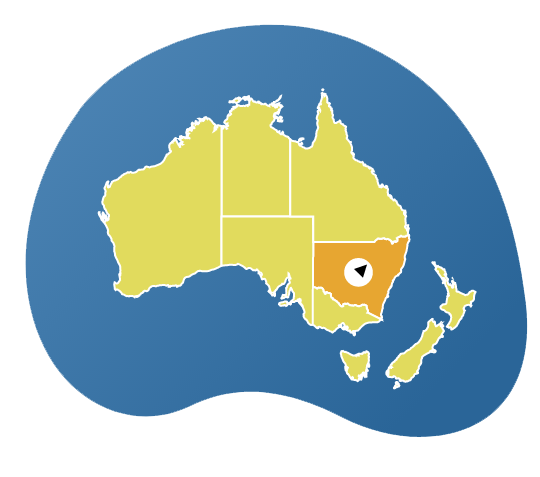 Capital Country, NSW
0419 606 602
eattruffle.com.au
Facebook
Instagram
Stay Up To Date
Sign up to receive our monthly newsletter with upcoming events, producer-in-focus, food news and so much more.