Belgrove Distillery
Belgrove Distillery was the very first rye whisky distillery in Australia and is one of the very few paddock-to-bottle distilleries in the country.
Located just north of Hobart, Belgrove Distillery was founded by Peter Bignell, a sixth generation Tasmanian farmer.
Belgrove Distillery was the first rye distillery in Australia, and is the only bio-fueled distillery in the world. This means that all the farming and distillery equipment is powered by bio-fuel, which is recycled cooking oil that Peter collects from local businesses. To reduce his carbon footprint further, the residual pulp from the distilling process is fed to Peter's sheep who in turn provide fertiliser for the next crop of rye. It is through these practices and more that Belgrove Distillery can claim to be one of the greenest distilleries on the planet.
Belgrove Distillery is one of few whisky distilleries in the world that is paddock to bottle and produces 'estate whisky'. This means all of the grain is grown on site, harvested, distilled, aged and bottled at the Distillery location.
Peter constructed the copper pot still that he uses with his very own hands. Peter also reconditions and chars his own barrels for ageing whisky himself. This is hand-made spirits at their absolute finest.
​Belgrove has a core rye whisky range and a number of liqueurs accompanied by exciting and innovative limited releases. Belgrove's 'Wholly Sh*t' received much global acclaim thanks to its feature on Gordon Ramsey's "Uncharted" series. This peculiar rye whisky uses dried sheep dung to dry the rye grain instead of peat. The result? A delicious rye whisky with notes of peanuts, toffee, honey, vanilla, and a smoky finish.
Where to Buy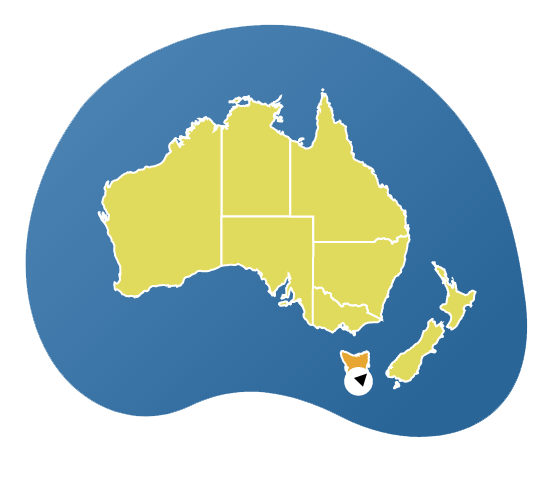 Hobart + the South, TAS
www.belgrovedistillery.com.au
Facebook
Instagram
Stay Up To Date
Sign up to receive our monthly newsletter with upcoming events, producer-in-focus, food news and so much more.