ALTO Olives
Crookwell, NSW, is home to ALTO Olives, a dynamic family enterprise producing a diverse portfolio of exceptional quality Extra Virgin Olive Oils and Table Olives.
ALTO Olives was established in 1999 and lies at 850 metres where typically, apart from mid-winter, the days are sunny and warm and the nights cool, ideal conditions for olive growing.
Sustainable oleaculture practices govern ALTO grove management to ensure the trees produce peak quality fruit and reliable yields every harvest.
The picturesque estate comprises 20,000 olive trees of different European origin varieties, each chosen for particular attributes – suitability to the climate, oil yield, eating quality and consistency.
The varieties cultivated include Arbequina, Black Italian, Correggiola, Frantoio, Hardy's Mammoth, Kalamata, Koroneiki, Leccino, Ligurian, Manzanilla, Nevadillo Blanco, Pendolino and Volos.
Simply put, Extra Virgin Olive Oil is just fresh olive juice straight from the olive.
ALTO Extra Virgin Olive Oil is crafted from quality olives and made without the use of chemicals or excessive heat, maximizing the oil's remarkable health benefits and freshness.
ALTO's Extra Virgin Olive Oil relies on peak condition fruit that is crushed within hours of the harvest. Oil extraction occurs in a modern centrifuge, the workhouse of the HACCP Certified premises.
After pressing, the oil is stored in stainless steel tanks for six weeks then 'racked off' to remove any residual water or vegetative matter. The oil is tested in an internationally certified government laboratory to ensure its chemistry meets the international standards for Extra Virgin Olive Oil.
The oil is then filtered through fine cotton fabric before packaging in nitrogen-sealed containers prior to bottling.
ALTO Table Olives are harvested, washed, graded and sized then naturally fermented using a brine solution of Olsson's Australian sea salt and filtered rainwater. The olives remain in the brine solution for 12 – 15 months, and are monitored for salt content and PH stability. The olives are washed again in filtered rainwater before being packaged in fresh brine for sale.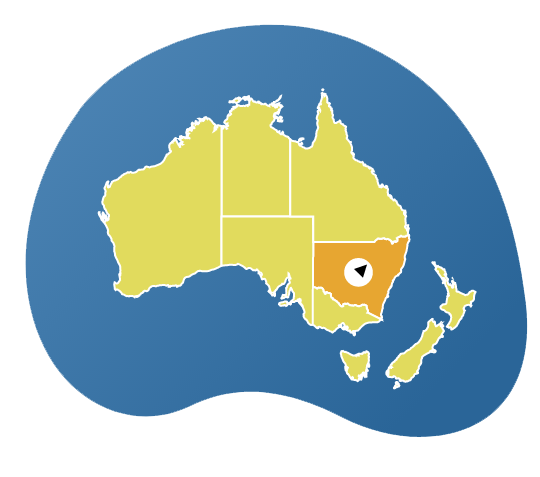 Capital Country, NSW
0438874047
www.alto-olives.com.au
Facebook
Instagram
Stay Up To Date
Sign up to receive our monthly newsletter with upcoming events, producer-in-focus, food news and so much more.