Achacha
Originating from the Amazon, Bolivia, now grown biodynamically in Far North Queensland, the Achacha is a highly-prized new tropical fruit. Exports from Australia.
The Burdekin region in tropical North Queensland is home to Achacha's Certified Organic plantation. The Achacha fruit has its origins in the tropical lowlands of the Amazon Basin, South America.
The 16,000 tree Burdekin plantation is located at the base of a picturesque mountain range which forms part of the Great Dividing Range, 12 kilometres from the Coral Sea and right on the edge of the Cromarty Wetlands.
The Achacha team is passionate about regenerative agriculture and biodynamic methods. The plantation, just south of Townsville, established in 2003, was the first commercial Achacha plantation in the world and remains the largest. The first fruit was sent to market in 2009. The biggest challenge has been marketing something completely new to consumers. The harvest usually starts in the first half of January, and continues for several months. The climacteric fruit is picked, washed, graded and packed then trucked on pallets to Brisbane, Sydney and Melbourne wholesale markets.
Marks & Spencer first discovered the Achacha at Fruit Logistica Berlin 2011 and have stocked it since then. The fruit has a long shelf life so travel is not an issue. Taste experts describe the flavour as 'sweet, tangy, refreshing, like a sorbet'. Its sugar content is very low, making it attractive to diabetics. The Achacha sorbet has proven a winner at many food festivals. And as a bonus, as the fruit is grown without use of chemicals, the skin can safely be used to make a nutritious, refreshing drink free from unhealthy residues.
Distribution network
The fruit can be found in the large chains and quality fruit shops (ask at your local fruit shop to source from the wholesale markets) and online at www.achacha.com.au.
Where to Buy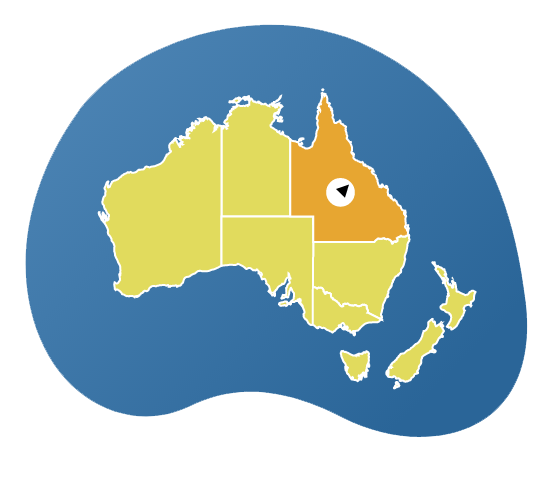 Tropical North Queensland, QLD
0417 275 457
achacha.com.au
Facebook
Instagram
Stay Up To Date
Sign up to receive our monthly newsletter with upcoming events, producer-in-focus, food news and so much more.