From Humble To Hero: A Culinary Masterclass
Join an industry masterclass demonstrating the versatility of brown, white and red Australian grown onions.
Often the sidekick and not usually the hero of a dish, onions are overlooked. Peeling back the layers of the reliable and versatile pantry staple, you will find that onions are filled with nutritional and health benefits. Onions help with immunity, contain fatigue-fighting and brain-boosting vitamins, support gut, heart, and brain health and to top it off, hold antioxidants that may help with anti-ageing and chronic disease risk. Just half an onion, eaten over the course of a few meals per day, can boost the intake of multiple key ingredients.
It is essential to understand what type of onion is best for each purpose, techniques for preparation and storage, the secret to a good dice, and everyday usage ideas. And as food service professionals, you can play an important role in growing a wider understanding of how to maximise the health benefits of Australian onions.
Hosted by Straight To The Source, this masterclass will present culinary educators with a fresh perspective on using Australian onions in creative ways in a collaborative demonstration by chef Evan Pemberton.
Free to attend but tickets are limited so registration is essential to guarantee a spot.
You might also be interested in:
Australian Butchers to compete in Sacramento, USA
Concept to Consumer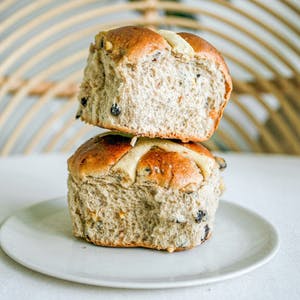 The History Of The Hot Cross Bun
Sign up and we'll serve you news, views and big ideas