Hop To It
Voyager Craft Malt is a single-origin malthouse in the Riverina region of New South Wales. Founded by Stuart Whytcross and Brad Woolner, its bread and butter is sourcing and processing grain varieties exclusively for crafter brewers, distillers and bakers to create beer, spirits and loaves. "Every single grain of malt that leaves our processing facility can be traced back to the farm," says Whytcross.

With flavour at the forefront, being small-batch means Voyager Craft Malt has "the flexibility to run a lot of unique, older heritage or heirloom varieties of malt, and to segregate products based on variety, paddock, farmer, and farming practice."

Whytcross sees Voyager Craft Malt as playing an essential part in connecting their artisan customers with the people and regions behind their products. "It also gives them peace of mind that they are supporting a small local business, sustainable farming and malting practices and the local economy."
Click here to find out more about Voyager Craft Malt.

~ WRITTEN BY ANITA CONNORS, CONTRIBUTING EDITOR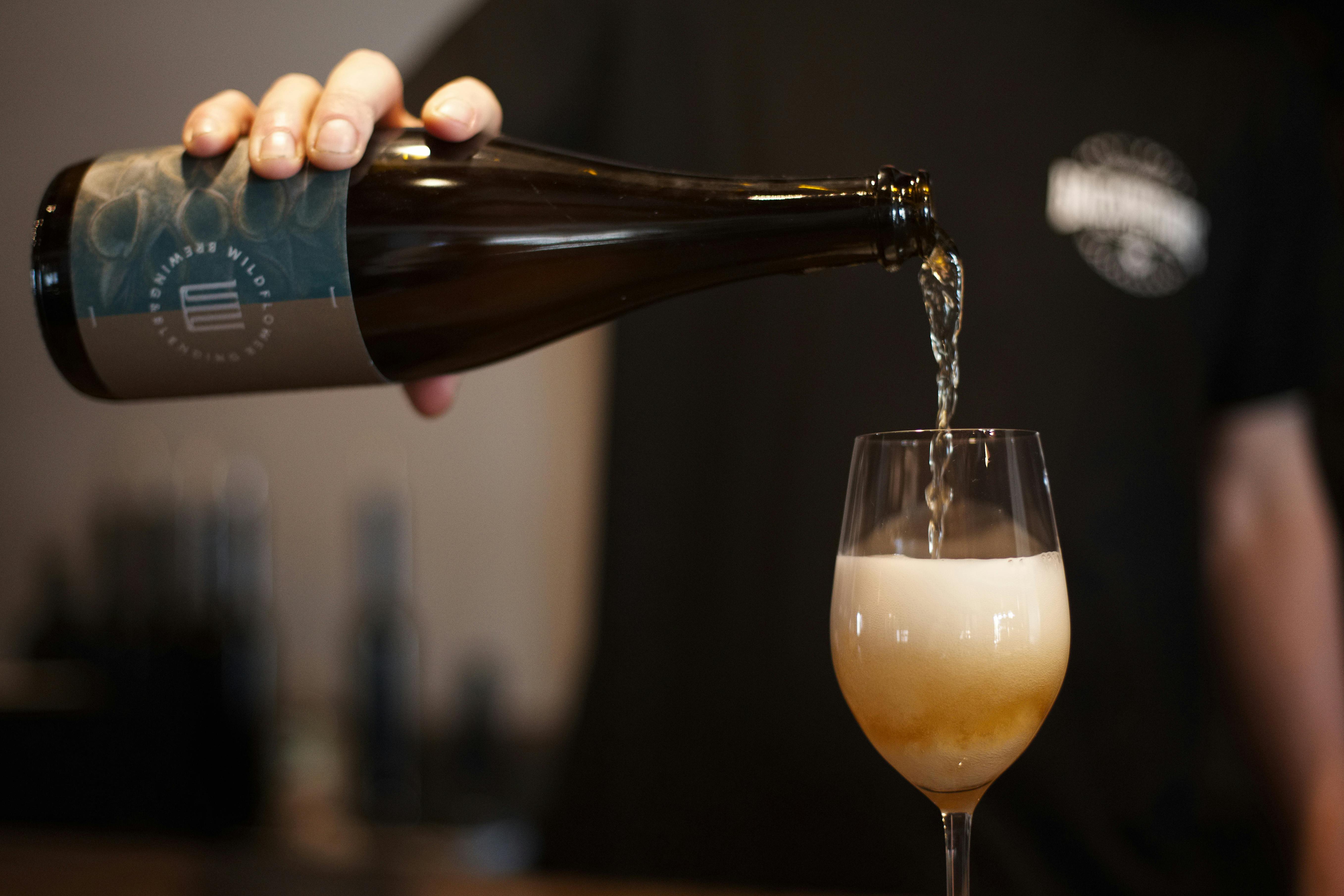 What makes Voyager the most sustainable producer of craft malt in the world?
They use a fully sustainable carbon-neutral heat source to kiln all of their malts. This is done through a bio-char facility which is turning agricultural by-products, such as walnut shells and rice hulls, into bio-char which is an organic charcoal-based product they put into their soils to improve the quality of the crops. And all wastewater is reused for crop irrigation. Impressive stuff!
Keen for more?
If you find yourself in the Riverina region, do yourself a favour and visit the newly opened Whitton Malt House. It's an amusement park of malt featuring a cellar door, restaurant, whisky bar, event space and luxury lakeside villas.
If you are keen to taste Voyager Craft Malt in some top-quality drinks, it's used by an impressive list of artisan brewers and distillers such as Wildflower Brewing & Blending, Cupitt Craft Brewers, Timboon Railway Shed Distillery, and big boys such as Batch Brewing Co., Stone & Wood and Young Henry's.