Christmas 'In The Bag' - supporting artisan producers and Aussie farming families
Support Local Producers & Aussie Farming Families with a Straight To The Source Christmas Gift Bag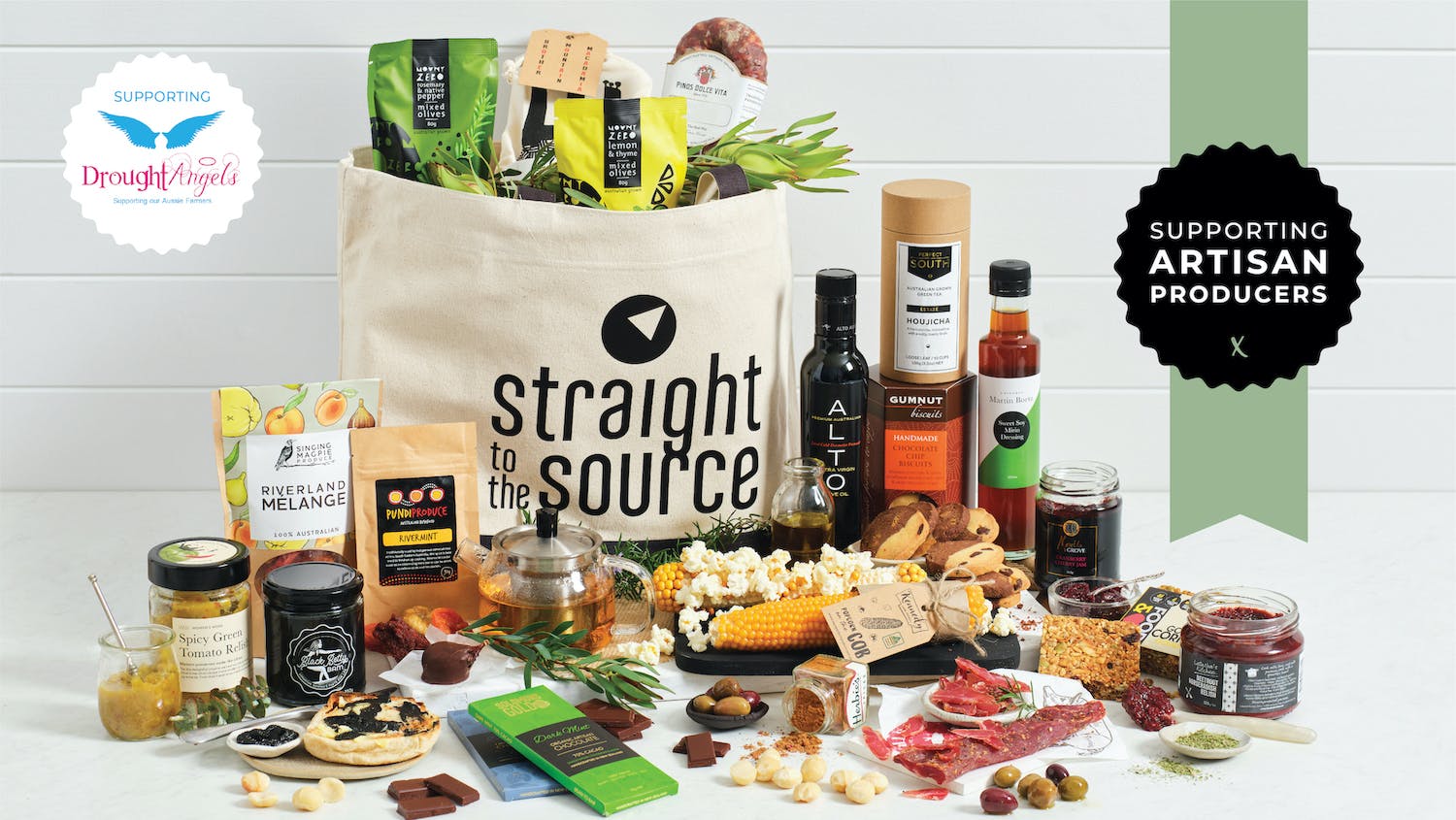 Food industry leaders Tawnya Bahr and Lucy Allon from Straight To The Source have tasted their way through hundreds of offerings to curate a premium gift of small-batch artisan products made fresh and wrapped beautifully in a durable market bag in time for Christmas delivery.  This way people can plan ahead and give a Straight To The Source Christmas 'In The Bag' gift to family, friends, clients, staff or colleagues and in doing so, support local producers and Aussie farming families.
Straight To The Source co-founder and chef Tawnya Bahr says, "This most certainly isn't a run-of-the-mill hamper. We have carefully selected every product and curated it to showcase seasonality, sustainability, traditional craftsmanship and innovation. It's our hope that every person who receives this gift bag filled to the brim with handcrafted products will be surprised and delighted by the variety and quality."    
The Straight To The Source Christmas 'In the Bag' features twenty-one festive edibles to enjoy during Christmas 2021! Here's what will be included:
Pino's Dolce Vita Fine Foods (NSW) - Classic handmade salami infused with Garlicious Grown (NSW) black garlic and Moojepin Foods (WA) dried saltbush
Morella Grove (NSW) - Cranberry cherry jam
ALTO Olives (NSW) - Robust extra virgin olive oil
Salumi Australia (NSW) - Coriander & chilli coppiette
Singing Magpie Produce (SA) - Premium sun-dried Riverland fruit melange including white figs from their family orchard and a special hand-dipped chocolate Genoa fig
Mount Zero Olives (VIC) - Lemon & thyme marinated olives 
Mount Zero Olives (VIC) - Rosemary & native pepper olives
Brother Mountain Macadamias (NSW) - Roasted salted nuts in a cloth bag 
Kennedy Farm Produce (VIC) - Popcorn on the cob 
Women's Work (NSW) - Spicy green tomato relish 
Gumnut Chocolate's (NSW) - Chocolate chip biscuits 
Latasha's Kitchen (WA) - Beetroot horseradish relish
Perfect South (VIC) - Houjicha Australian-grown green loose-leaf tea in a canister
Solomons Gold (NZ) - Chocolate mint organic artisan chocolate (NZ)
Solomons Gold (NZ) - Cocoa nib organic artisan chocolate (NZ)
Herbie's Spices (NSW) - "A Pinch of Christmas" fragrant sweet spice in a bespoke jar 
Black Betty Bam (NSW) - Umami spread 
Food&HeartCo. (NSW) - Golden corner goodness seedy snack bar 
Pundi Produce (SA) - Native dried river mint 
Uniquely Martin Boetz (NSW) - Sweet soy mirin dressing 
Durable natural 100% cotton canvas market bag with inside pocket and double stitched long handles. 
Australian farmers have had another tough year, so Bahr and Allon are showing their support by donating a percentage of sales to Drought Angels, an organisation dedicated to supporting farming families that are impacted by natural disasters such as drought, fire, flood and mouse plagues. 
As an extra bonus, every gift bag includes a card with a QR code linking to all of the producers on the Straight To The Source online directory who have posted Christmas recipes and promotions. This way people who love the products will be able to connect directly with the producers, learn their stories and get lots of ideas about how to use the products.
The bags are $245 each and strictly limited release - once they've sold out, there won't be any more available. Available to pre-order now, all of the products are being made fresh in small batches and the bags will be shipped nationally, or ready for collection from Sydney, from December 6th. Australia-wide shipping is available. Shipping costs are additional and calculated at checkout. 
Click on 'Shop' in the menu to purchase an exclusive Straight To The Source Christmas 'In The Bag'
You might also be interested in: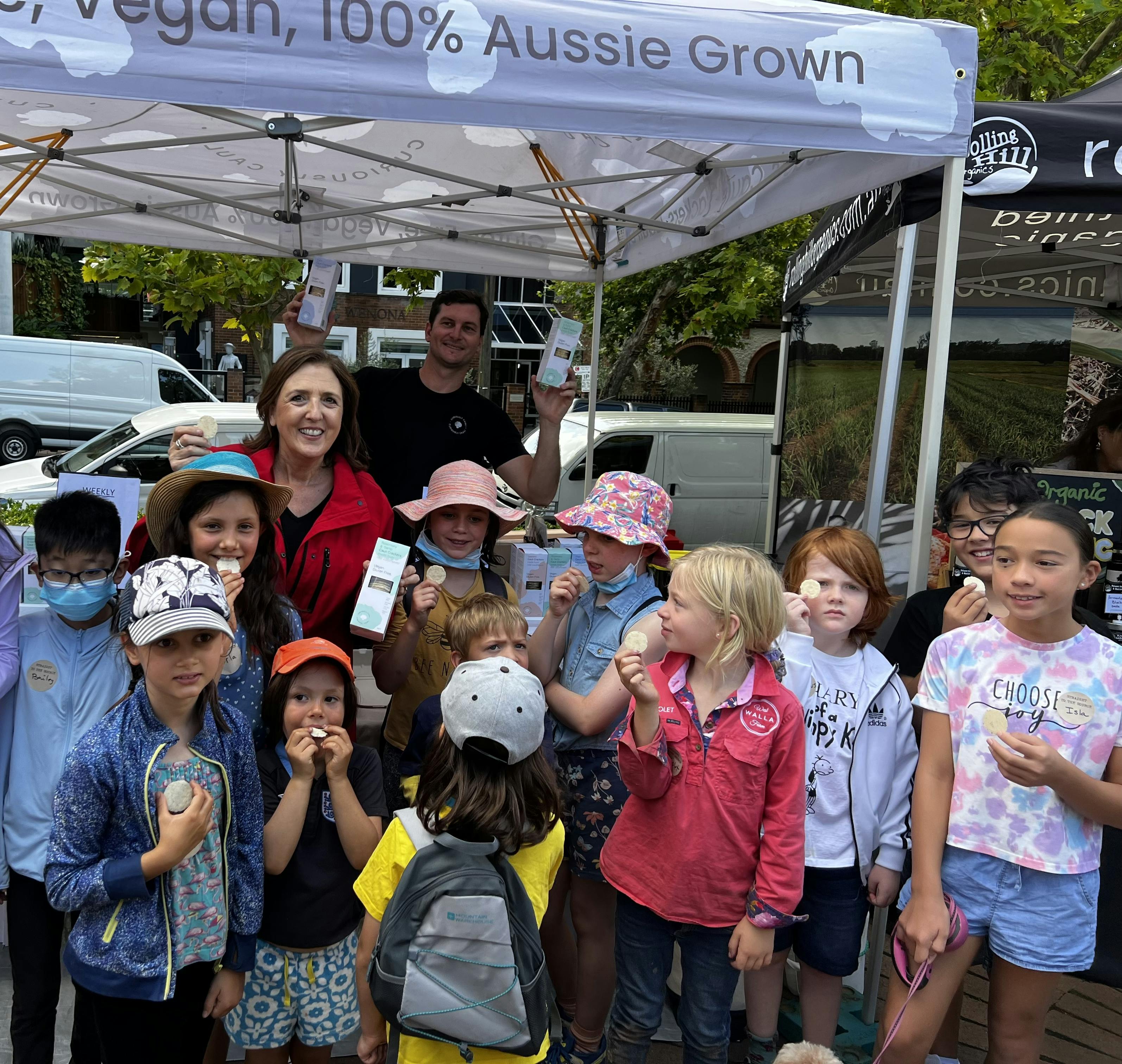 Junior Foodie Market Tour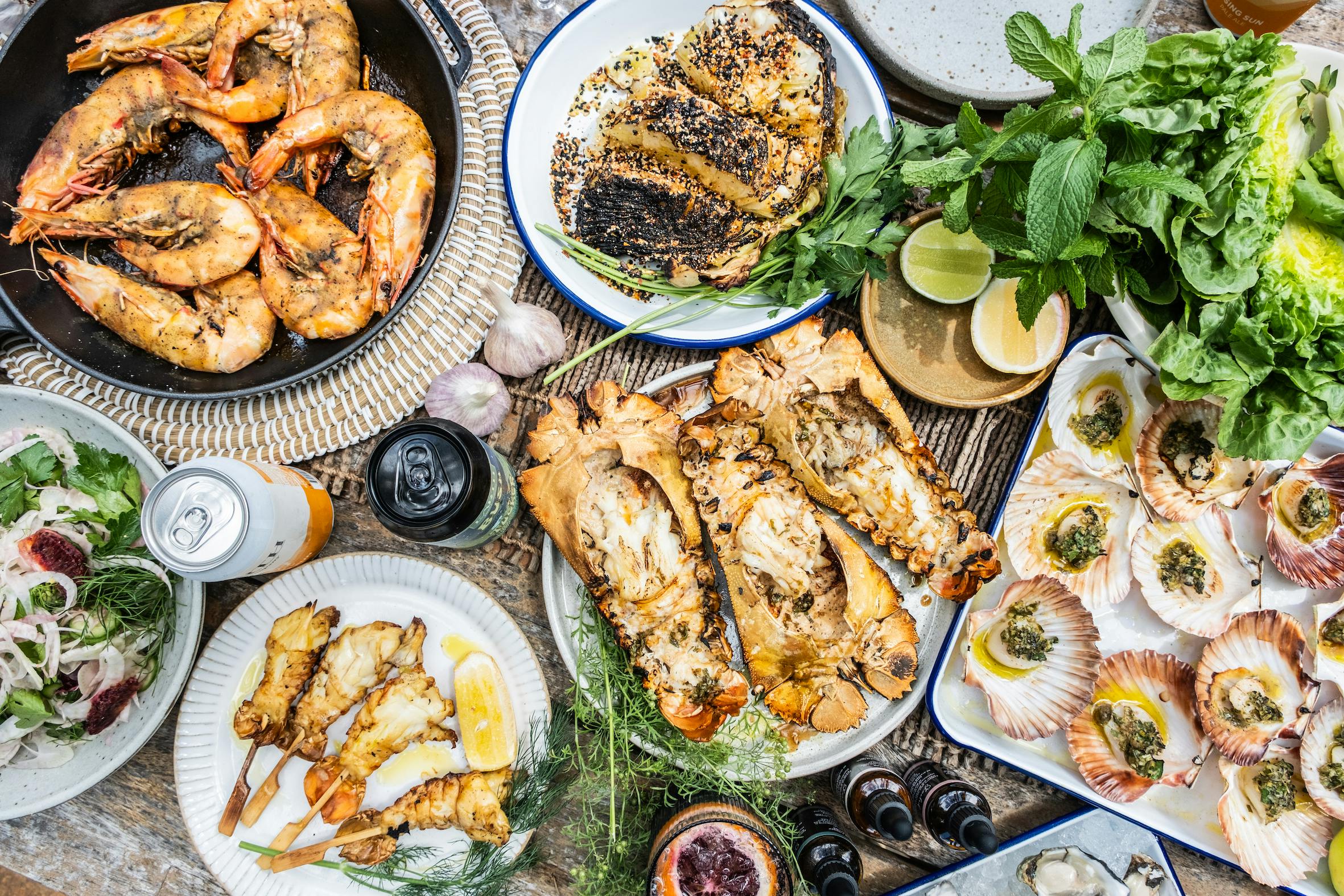 🌟🎄 Festive Gourmet Gift Guide & Holiday Inspiration 🎄🌟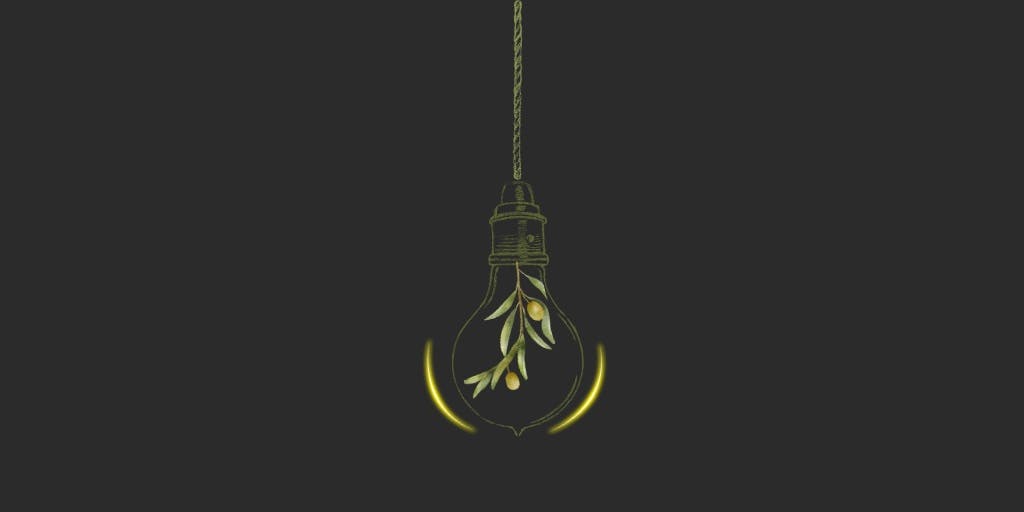 Building your resources toolkit
Stay Up To Date
Sign up to receive our monthly newsletter with upcoming events, producer-in-focus, food news and so much more.