Seeing red: sustainably-grown Australian saffron
Autumn is harvest time for saffron in Australia. Kicking off in April, it runs for several weeks with Australian saffron farms, Eladnelle Farm (Tasmania) and Argyle Australian Saffron (New South Wales) a hive of activity during this period.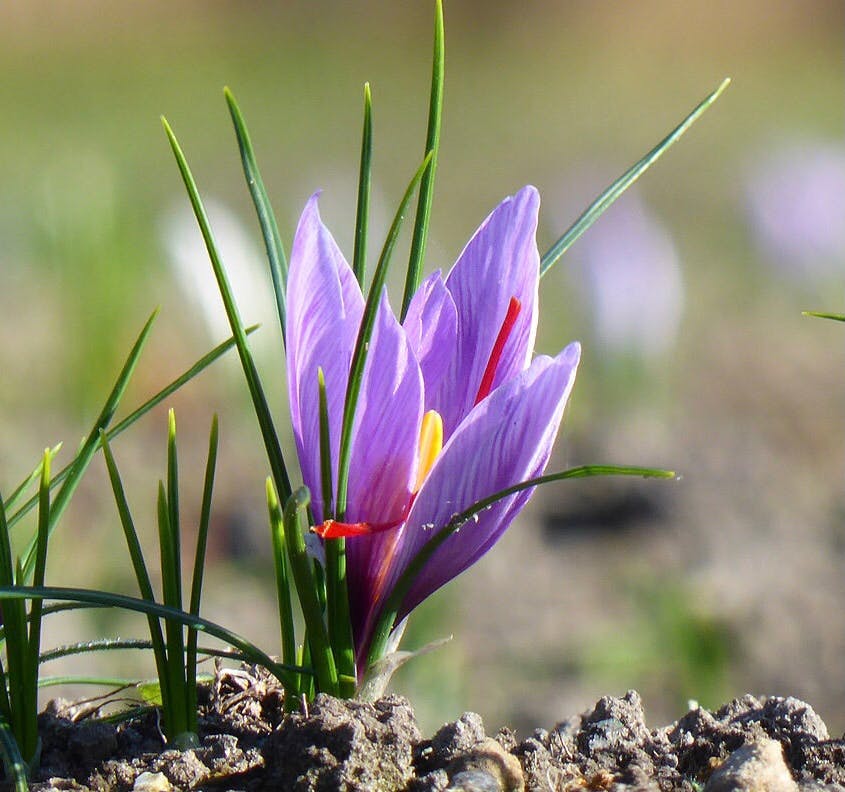 Known the world over for its flavour, aroma and vibrant colour, saffron has the reputation for being its most expensive spice. This is in part because of the intense labour involved in growing, cultivating and picking saffron.
Saffron's stamens, or threads, are derived from the flower of the Crocus sativus, which, as a perennial and sterile flowering plant, is entirely dependent on human activity to reproduce and spread. 
The epicurean rewards for using saffron are high with the spice being used to season and amplify savoury and sweet dishes.
"Saffron brings an exotic lift that gives a warm, full mouth flavour that is a delight," says Eladnelle Farm's co-director, Jen Hancock. "More than just a wonderful spice, saffron is good for us as well. Saffron has begun to be seen as having a positive effect on health."
Hancock, together with husband Lee, founded Eladnelle Farm in late 2017 and it has only been a few short years before the business was named a gold medallist at the 2020 delicious. Produce Awards. 
"As far as we are aware, we are the only producers of Premium Grade 1 quality saffron planted, grown, picked, processed and packaged all by hand, from the pristine environment of the Upper Derwent Valley, Tasmania," she says.
The unique microenvironment of Eladnelle Farm is integral to the final product. The Hancocks were originally living in Melbourne before they jumped the Bass Strait to launch their new farm. 
"When deciding where to move to start our farming venture, we spent considerable time researching weather conditions to suit growing saffron," says Hancock. "We looked at properties in northern Victoria, Blue Mountains region of New South Wales, south coast New South Wales and finally Tasmania where we found our beautiful 250-acre farm."
From paellas and curries to condiments and desserts, there are many ways in which to use Eladnelle Farm's saffron. However, Hancock suggests users to keep "health in mind" when cooking with saffron, noting that the spice can assist with various ailments including soothing an upset stomach, protecting the heart and stymying macular degeneration.
At Argyle Australian Saffron, there is also a strong focus on the health benefits of saffron. This in part drives the production of their saffron range, which includes ground and whole saffron, saffron and chamomile tea, saffron recipe book, and a saffron rescue facial oil.
Grown on the foothills of Mount Canobolas in Orange, Argyle Australian Saffron began with 2,500, hand-planted saffron corms which yielded about 10 grams of saffron during their first harvest back in 2018. 
The farm has since grown to over 100,000 saffron corms. And what's distinct about Argyle Australian Saffron is the way in which Argyle and her team process the spice. 
Owner and general manager, Angela Argyle says, "We dry our saffron differently to most in that we introduce humidity to the process. Research has shown that this quickly coats the stigma as it dries and locks in maximum flavour, aroma and colour."
Argyle's favourite way to cook with saffron is in one short answer, "Everything from curries to cakes, baking to cocktails."
However, she notes saffron is increasingly being used for reasons beyond providing food with flavour, aroma and colour. 
She says, "Many of our customers use saffron to help with ADHD, depression, Alzheimer's disease, PMS, as a sleep aid and even as a libido lift."
Saffron is also used as a facial skin booster. Argyle says that this is because of saffron's "extremely high antioxidant content, as well as anti-bacterial and anti-inflammatory qualities … [which make it an ideal] as a skin evening and brightening ingredient."
For further information about these producers, please visit eladnellefarm.com.au and argyleaustraliansaffron.com.au.
Feature image above: Eladnelle Farm Saffron Crocus
You might also be interested in: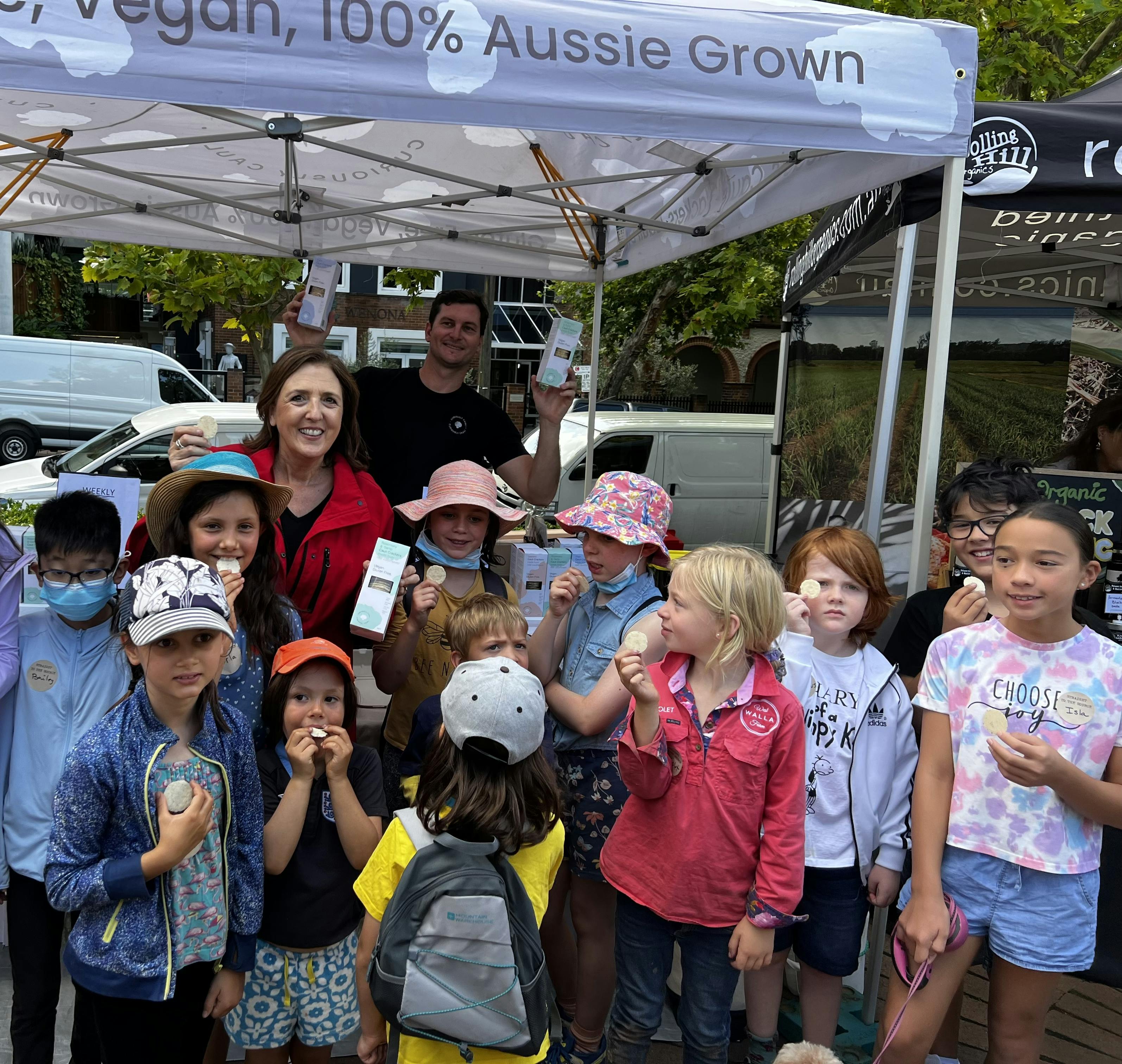 Junior Foodie Market Tour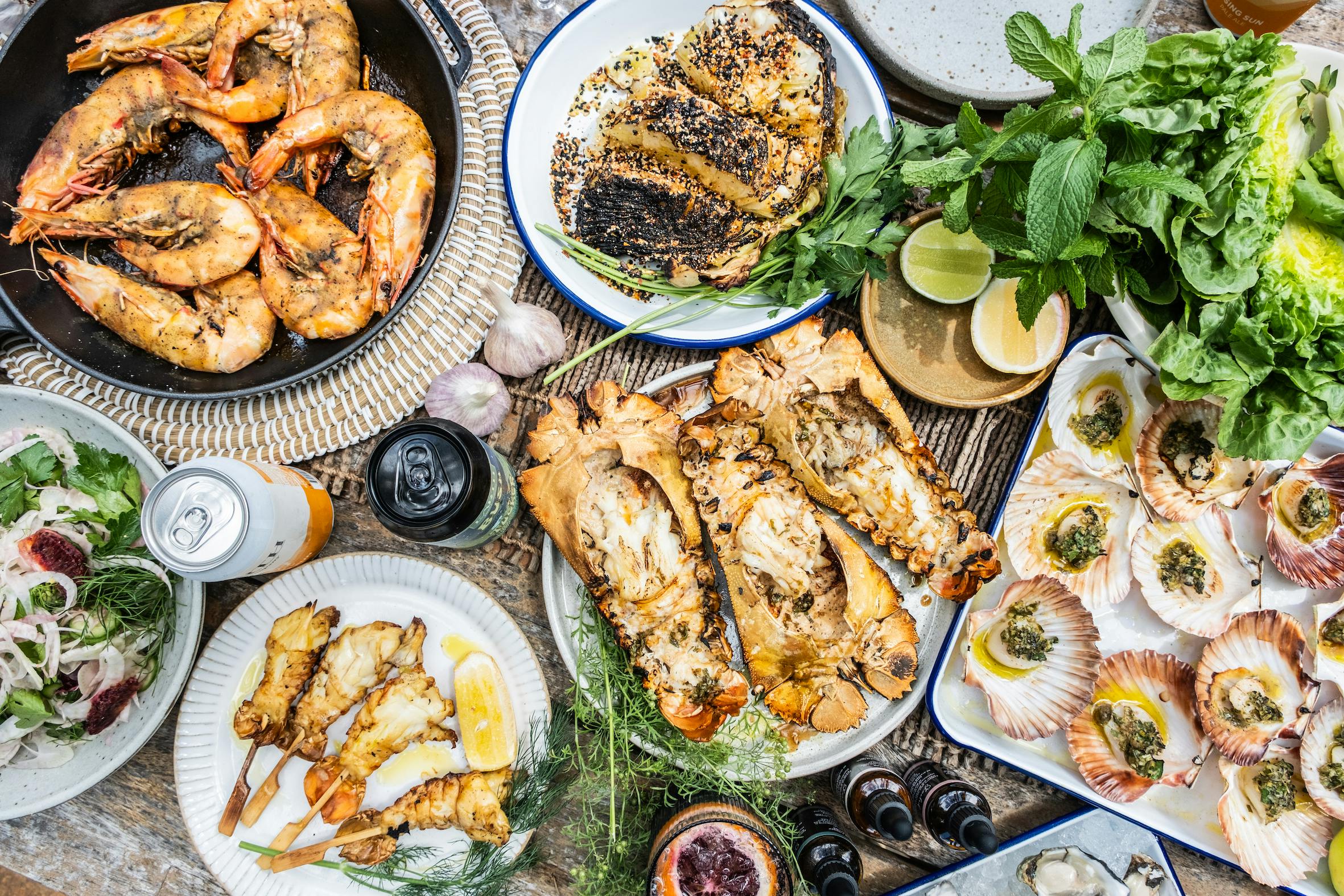 🌟🎄 Festive Gourmet Gift Guide & Holiday Inspiration 🎄🌟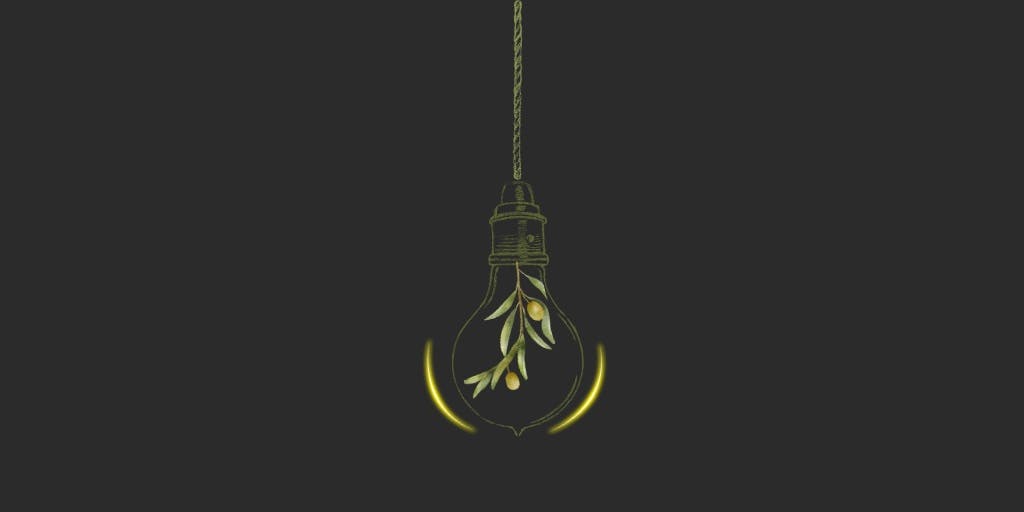 Building your resources toolkit
Stay Up To Date
Sign up to receive our monthly newsletter with upcoming events, producer-in-focus, food news and so much more.