Slow Food in a Fast World
An invitation-only event for chefs, food professionals, and dietitians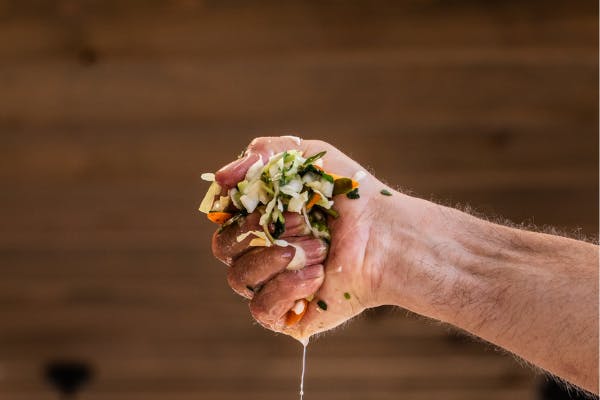 Mount Zero Olives (Warehouse), 6 Law Ct, Sunshine West VIC 3020
This intimate event for chefs, food professionals, and dietitians intends to foster conversation and learning through interactive sessions that focus on slow food in a fast world, discovering the importance of provenance in the food that we eat, and the art of fermentation to preserve nutrient-dense foods.
Slow Food in a Fast World includes:
A specially curated morning with Victorian producer, Richard Seymour, from Mount Zero Olives showcasing their award-winning range of biodynamic extra virgin olive oil, olives, pulses, grains, and Pink Lake salt
A workshop with Australian fermentation pioneer and founder of The Fermentary, Sharon Flynn
Talking provenance with farmer Judy Croagh, from Western Plains Pork
And finally, an outdoor lunch to celebrate and showcase Australian produce
Hosted and facilitated by food experts Tawnya Bahr and Lucy Allon.
Brought to you in collaboration with our friends at Mush-Boom, PorkStar, Mount Zero Olives, The Fermentary, Salt Kitchen Charcuterie, and, Gelato Messina.
This intimate event is invitation-only, and currently at full capacity, however as we all know so well things can change, so if you're a chef, food industry professional, or dietitian interested in attending, or, you are attending and have any questions, please contact us at hello@straighttothesource.com.au or Tawnya Bahr on 0416 269 142.
By Invitation
Share this event
Sign up and we'll serve you news, views and big ideas